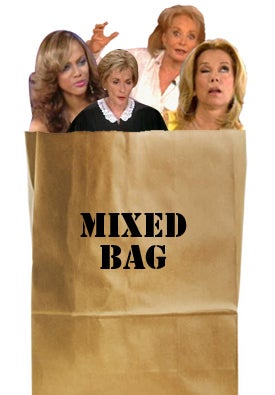 Many weeks, we come across stupid stuff on TV that might fall through the cracks. In Mixed Bag, we collect those odds and ends, for a multimedia compilation of pop culture crap.


1.) Moms and Their Boxed Wine
After staging an intervention for her son, this woman's family then staged one for her over her Xanax addiction. She didn't want to go to rehab because of the its strict no-alcohol policy.