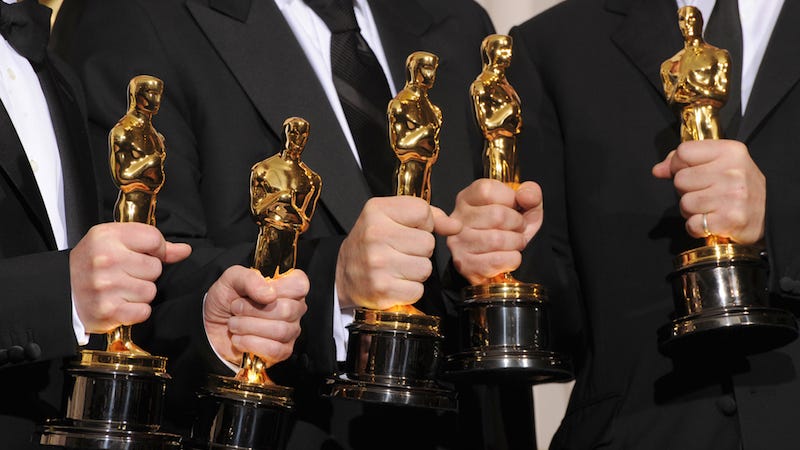 On Tuesday, a number of highly influential figures spoke out about the lack of diversity in Hollywood, while one not-very-influential Fox News contributor blamed marginalized groups for their own mistreatment.
Variety's latest issue is dedicated to addressing income inequality in Hollywood, and features stories on various professionals who have come up against the industry's biases (though it's cover of choice is not impressing all readers). Women and people of color get a fraction of the roles and pay of their white male counterparts—so how can we fix it?
In an interview in the magazine, Empire executive producer Ilene Chaiken said one of the show's top priorities was casting primarily black, female directors:
"First it starts with the premise and the will to do it, because it's not a given. When you start with the premise that 30 percent is the leftovers — the leftover [diversity] slots — that's not a good place to start. I start in the other place. And "Empire" is unique. [The director roster began from] my worldview and my approach to staffing anything that I've done, but also [co-creator] Lee Daniels made it very clear how important it was for him that most of the episodic directors on "Empire" are African-American. So that was our starting premise. "We need to find the best black directors who do episodic television and staff this show primarily with those directors."

As we were mounting the show in the first season, [co-creator] Danny Strong said to me, it's really, really important to him that we staff as many women directors as we can. It's also really important to me. So clearly there are fewer black directors and fewer women directors than there are white guys, but they certainly are out there. It's always the case that the really good directors that we want for our shows are very busy, and certainly since there are fewer black directors and fewer women directors [since many shows] have a wish to diversify, those directors do get booked very, very quickly. But we just made sure to get out there and find the best directors that were right for the show and book them. "

The issue also featured an interview with Melissa Goodman, the director of the LGBTQ, Gender & Reproductive Justice Project at the ACLU of Southern California. Her organization believed hiring discrimination against female TV directors was so egregious that it merited sending a letter to two government agencies demanding an investigation.