Facts about Zooey Deschanel: She is an actress. She was in the movie Almost Famous. Her tv show New Girl airs on Fox. She (sometimes) has bangs. She is now Jewish.
US Weekly reports:
...Before marrying producer [Jacob] Pechenik in June, the 35-year-old mother of Elsie, 3 months, professed a new set of beliefs. "Zooey con­verted to Judaism for Jacob," an insider reveals to Us.

And her new life has been divine. Adds a source close to the couple, "They're loving the baby and marriage!"
Big news. Mazel, Zooey.
---
G/O Media may get a commission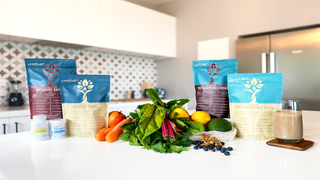 Pamela Anderson is cured from Hep C and is celebrating by getting naked on a boat. Big news. Mazel, Pam!

---
Chris Martin was not feeling great when he got divorced from Gwyneth Paltrow, but he's feeling pretty great now.

"A few years ago I was in a low place in my life and was feeling kind of down and confused," he told Australian radio show 2DayFM. "Some friends gave me a book called Man's Search for Meaning, and a poem called 'The Guest' House by an Afghanistani poet, teacher, and those two things started me off on this whole journey that's ended up a few years later now where I just feel so happy to be alive."
My mom gave me a copy of Man's Search for Meaning and now I use it to roll joints on so it is honestly (according to both me and Chris Martin) very helpful. [E! News]
---
Cake News: Here's Mean Girls' Jonathan Bennett talking about cake. [GQ]

Not sure how this happened, but Kelly Osbourne almost put her dog in the washing machine. [Page Six]
The going rate for a piano licked by Miley Cyrus is $50,000. [NYDN]
Zayn Malik, shirtless. [Billboard]
EVERYONE, RELAX: Candace Cameron Bure is okay with the new Starbucks holiday cups! [US Weekly]
---
Contact the author at madeleine@jezebel.com.