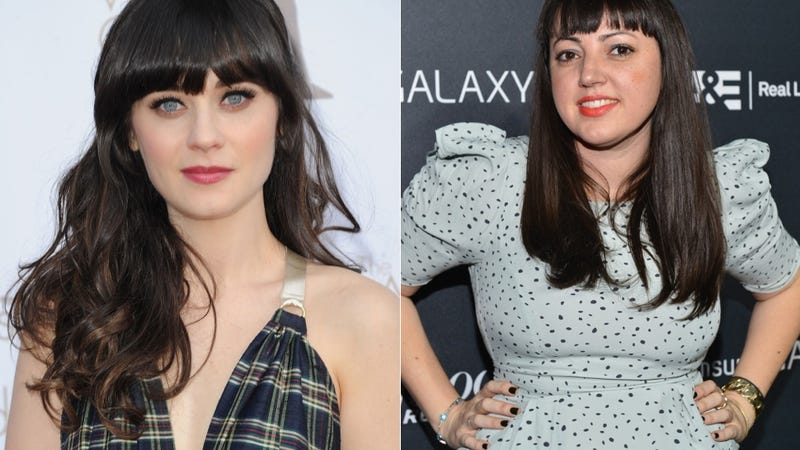 Zooey Deschanel and Sophia Rossi inked a first-look deal with Fox earlier this year, and they're now turning their TV dreams into TV reality. But not reality TV, because that would not be cool.
The first project is in collaboration with author Mickey Rapkin (Pitch Perfect), and according to Deadline, it centers on a "disgraced and newly-single lawyer who, after getting fired from his corporate job, has to start over at age 30. He sets up shop at one of those modern, shared office spaces that are suddenly everywhere, where he's forced to interact with a diverse group of oddball freelancers." I like oddball freelancers! Hell, I am an oddball freelancer. Let's be best friends, TV guy.
The other is for NBC and it's based on Julia Obst's HelloGiggles column, And Lies I Tell My Daughter. It'll center on an unconventional mom finds that honesty is not always the best policy when it comes to her new family. I love unconventional moms! Yay for unconventional moms! And conventional moms! Whatever that means! But, yeah, just yay to more women in TV.
[Deadline]
Photos via Getty