We've long marveled at director Brett Ratner's ability to get women. How, we've wondered, does such a slimy-seeming, self-promoting, greasy-looking film director snag women like Rebecca Gayheart (who we don't like) and Serena Williams (who we do)?
In this month's new Vanity Fair, writer Nancy Jo Sales delves into the story behind Brett's success, which, she reports, can be pinned on his sincere, almost childlike passion for moviemaking and Hollywood history. Brett, it seems, is almost kinda...lovable! As Sales tells it, he doesn't drink, or do drugs, or smoke! He's honest about the size of his penis! ("It's not big" he admits). He's loyal to his friends!
In fact, we were finding ourselves so thoroughly charmed by the Brettster that we began to question some of our most basic assumptions about him and other Hollywood film directors (particularly those who went to NYU). Are most of them not untalented suck-ups but genuinely-misunderstood geniuses? Have we been too quick to judge books by their hefty, hairy, publicity-loving covers? Are they not megalomaniacs who not-so-secretly hate women?
Then we read the following exchanges:
"Why Dino De Laurentiis?," Ratner asks impatiently.

"His kids," says his mother, Marsha Pratts (she's remarried).

Ratner is in his kitchen, checking over his mother's list of invitees to his Hanukkah party, which is supposed to be for kids.

"His kids are 18 years old in college, what are you talking about?" he snaps.

"All right, so relax," his mother says. she somehow sounds as New York as Judy Holliday in Born Yesterday. (She lives in New York now; she's visiting). She has long dark hair and the same trim figure as the party girl who "got knocked up," as she says, with baby Brett back in '68.

"Why are you socializing with these people?," Ratner shouts. "My friends you don't invite!"
G/O Media may get a commission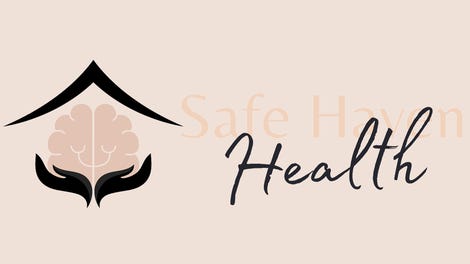 Addiction counseling
Safe Haven Health
And then, just 7 paragraphs later:
Fanita starts fussing with a piece of paper.

"What are you looking at"—at, Ratner demands.

"I wrote something down," she says—it's something about her grandson the director, which she wants the reporter to hear.

"Nobody cares!," Ratner shouts. "It's talking! You don't have to read!"

"She's old, she doesn't understand," jokes Mario (also known as "Pipa"). He's a retired radiologist.

Ratner takes his grandfather's hand. "When I was little, we used to go to the movies, Pipa and I, every Sunday in Miami Beach," he says. "We'd go to see action movies because his English isn't perfect. Beverly Hills Cop, 48 Hrs.—"

"He used to hold my hand all the time, Brett," says Pipa. "When he was bigger, I said, 'Brett, don't hold my hand, the people passing by think that we are in love.'"

"We are, we are in love," says Ratner.

Fanita's still rustling the paper.

"What is wrong with you?!," Ratner screams, taking it and tossing it on the coffee table.

"I'm very proud of Brett my grandson, you know," Fanita tells me.

"That's why you have your own reality show," says Ratner.
The Most Happening Fella [print only] [Vanity Fair]