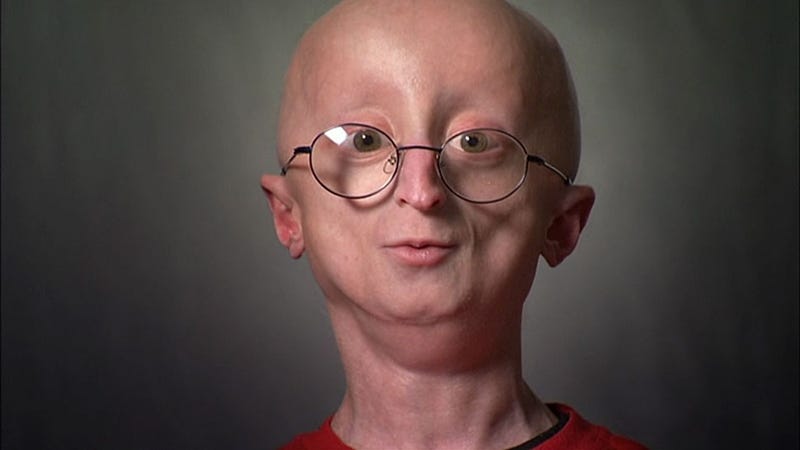 Sam Berns, the 17-year-old star of Life According to Sam—a feature-length documentary about his life that's been shortlisted for an Academy Award—died last week from complications of progeria.
Through the documentary, magazine profiles, and speaking engagements, Berns—a junior who played the snare drum in his Massachusetts high school's marching band—had become a public figure for his illness. Progeria, a rare genetic disorder, results in premature aging with an average life expectancy of around 13.
He was the only child of Dr. Scott Berns and Dr. Leslie Gordon, both physicians who founded the Progeria Research Foundation in 1999. In 2003, Dr. Gordon was one of a team of researchers who isolated the gene that causes progeria. Their foundation helped develop a drug that appears to help with some of the effects of the disease, but there still is no cure.
In Life According to Sam, which aired on HBO in October, Berns opened the film saying:
I didn't put myself in front of you to have you feel bad for me. You don't need to feel bad for me. Because I want you to get to know me. This is my life.