We all have dreams, but few of us are committed enough to write down a list of them and carry it around as a constant reminder of what we're aiming for in life. But Donna Fountain, a 38-year-old from Brooklyn, did just that. Sadly, police found Donna's list with her when she was killed by a hit-and-run driver on Christmas morning. If that's not gut-wrenching enough for you, there's plenty more. Fountain was a single mom to her 8-year-old son Elijah, and her list, which she titled simply "My Dreams," will break your heart:
-Work on my dream job.
-Buy a house by 45.
-Start housing for gay and lesbian teens.
-Marry the woman of my dreams.
-Make sure Elijah graduates from college!
Donna was hit at 7:30 on Chrismas morning as she headed to her job as a home health care aide. After running Fountain down, a grey car sped off, leaving her dying in the street, just two and a half blocks from the small apartment she shared with her son. I hesitate to even say this next bit, because it will twist your heart into a tiny knot and cause your eyes to leak for hours, but Elijah was at home with a sitter, excitedly waiting for his mom to come home after her shift and open presents.
Fortunately, police have footage of the crime and are almost certain they will be able to track down the driver, who will hopefully be punished with the full force of the law. Of course, that doesn't change the fact that Donna won't be alive to realize her dreams, and poor Elijah is now left without his beloved mother. Fountain's friend, Dena Baveghems, described their bond:
She gave everything she had to her son and worked so hard for him. She was all about making her dreams come true. Nothing could have stopped her except this. … I don't know how he'll go on without his mom. They were incredibly close. She's all he knows. … I'm devastated for him. To lose the person who took care of him on Christmas is the worst thing I can imagine.
G/O Media may get a commission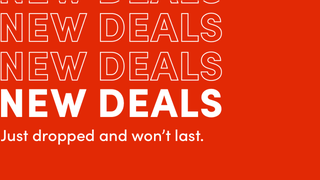 Up to 70% off
Wayfair - Cyber Week Deals
Indeed it is. Elijah is going to be taken in by relatives. I wish there was a place we could send money to make sure Elijah could pay for college, but so far nothing has been set up. In the meantime, if you can stop crying long enough to see your computer screen clearly and want to do something, you might consider making a donation to an LGBT youth housing charity in your area. (Or Queerty suggests New York's Ali Forney Center, which provides housing for homeless LGBT youth.) That way at least one of Donna Fountain's dreams would be a little bit closer to coming true.
Brooklyn woman killed in Christmas hit and run died with pocketful of dreams [NYDN]
Woman Killed In Christmas Day Hit-And-Run Accident Carried Wish List Of Her Dreams [CBS New York]