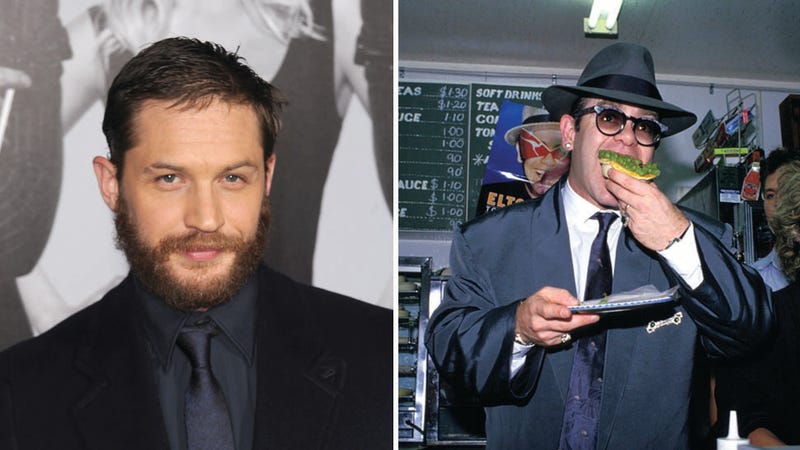 Looks like your boyfriend Tom Hardy is considering getting in on the biopic game. HitFix is reporting that Michael Gracey, the director behind the upcoming Elton John movie Rocketman, has reached out to Hardy to see if he has any interest in the titular role. But of course you knew that already — you and your boyfriend ("Pillow Mouth" as you call him) discussed it at one point, probably sometime between when he was rapping with a baby or snuggling up to the luckiest puppy in the world.
Rocketman has Elton himself as an executive producer and — considering how nuts the world is about the biopics of musicians — chances are that the lead role will be a much coveted one. Right now, Hardy's involvement in the project is only rumor, so there's a chance you might have to put your dreams of hearing him croon "Your Song" on ice.
As Drew McWeeny at HitFix writes, "The project is out to Tom Hardy. That doesn't mean they've made him a formal offer yet, or even that he's interested, but it's an intriguing possibility."
Intriguing indeed! I think I would like to see your boyfriend (my boyfriend, all of our boyfriends) play the frowniest, most talented bulldog in all of show biz. Would you?
Which Unlikely Choice Could End Up Playing Sir Elton John in a Biopic? [HitFix]