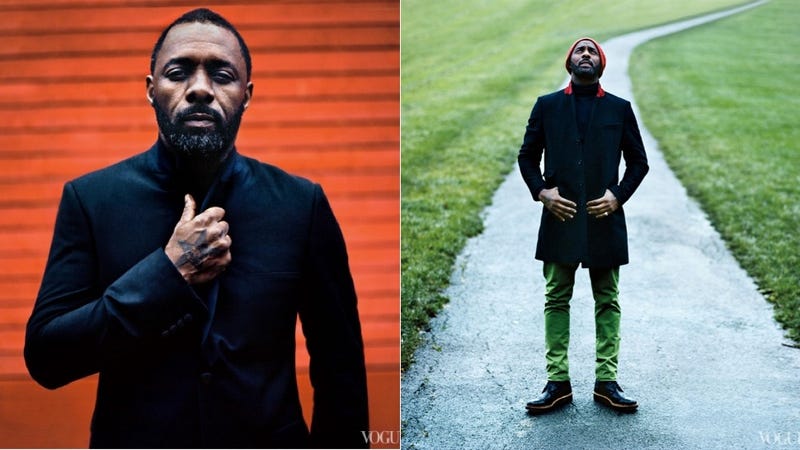 Your boyfriend Idris Elba is in Vogue, sounding too charming and talented to deal with. The article covers a wide variety of topics all huddled around the basic concept "Idris Elba is insanely good at everything."
He discusses his burgeoning DJ career (he's working on a full-length album called Mi Mandela: "Each song is about some sort of feeling, some sort of transitional moment, while I was playing [Mandela]. I took some musicians down to South Africa, and I created this soundscape."), the challenges of playing Mandela before predominantly South African extras ("I stood up and talked to these extras. I'm looking them in the eye, and I know what they're thinking: 'You're not South African. You don't look like Mandela. Show me something.' " By the time the film wrapped, the article states, the extras were calling him Madiba.), and his plans for the future (he wants to create a "really fantastic musical... Original music, original story—that would be a cherry on the cake for me.")
Read it in full here.