Coming shortly after the news that the mafia is running a fake olive oil racket in Italy, the FDA is now warning cheese lovers that their Parmesan might be not just fake but made of—wait for it—wood bits.
In 2012, the FDA busted Castle Cheese Inc. in Slippery Rock, Pennsylvania for adding fillers like wood pulp to their "100 percent real parmesan" product and selling it to American grocery stores under various brands.
Via Bloomberg, the wood pulp-derived ingredient is cellulose, an anti-clumping agent, and some companies (including Castle) are also using Swiss, white cheddar, Havarti and mozzarella mixed with imitation cheese. Castle's practices were revealed after the company fired a former designer who told the FDA about Castle's mass produced fake cheese.
Now company president Michelle Myrter is facing criminal charges and could be sentenced to one year behind bars as well as saddled with a fine of $100,000—all because of fraudulent cheese.
Recently, as 60 Minutes did for olive oil, Bloomberg News tested a number of grated cheeses for wood pulp. Here's what they found:
Cellulose is a safe additive, and an acceptable level is 2 percent to 4 percent, according to Dean Sommer, a cheese technologist at the Center for Dairy Research in Madison, Wisconsin. Essential Everyday 100% Grated Parmesan Cheese, from Jewel-Osco, was 8.8 percent cellulose, while Wal-Mart Stores Inc.'s Great Value 100% Grated Parmesan Cheese registered 7.8 percent, according to test results. Whole Foods 365 brand didn't list cellulose as an ingredient on the label, but still tested at 0.3 percent. Kraft had 3.8 percent.
G/O Media may get a commission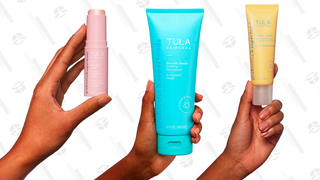 Et tu, Kraft?
When asked for comment, Kraft basically said they're "committed" to their cellulose use, while Wal-Mart was like 'Are you sure cellulose is in our cheese?" Elsewhere, Jewel-Osco promised to investigate and Whole Foods said they still don't have cellulose in their cheese but are "investigating."
Retailer brands like Target's Market Pantry, Associated's Always Save and Best Choice reportedly sold Castle Cheese's compromised products—though Target refutes that information.
So, why make fake cheese anyway?
It's cheaper than making the real thing, basically, which takes ages to dry out. And while the FDA does regulate what products are called Parmesan or Romano, the agency mostly focuses on health hazards. Over in Italy, the Parmigiano Reggiano Consortium has asked the European Union to stop American companies from using Italian names and flags on their cheese products because it's "deceitful."
Man, I just want to be able to buy some cheese and eat it on my couch with full confidence that what I'm eating contains an absolute minimum of wood pulp. Is that possible?

---
Contact the author at Hillary@jezebel.com.
Image via Shutterstock.