When Alexandria Ocasio-Cortez arrived in El Paso, Texas in early July as part of a congressional delegation to visit two border facilities, her name was in the news for a different reason. That same day, ProPublica reported that a secret Facebook group for Border Patrol agents had shared sexually explicit, violent images targeting her. Ocasio-Cortez said she and her colleagues visiting the facilities saw agents laughing at one point, trying to take a photo of her. "Into that environment, we walked into this facility," Ocasio-Cortez later told the House Oversight and Reform Committee.
Undeterred by the harassment, Ocasio-Cortez used the weeks following her visit to repeatedly call out the injustices of family detention, organize know-your-rights canvasses for immigrants, and talk about dissolving the Department of Homeland Security. "It's really not that radical," she tweeted; DHS was only created 17 years ago.
The Trump administration responded with its own tone-deaf counter-programming, sending Vice President Mike Pence to the border to stare blankly at people in cages. Trump weighed in on the "'Progressive' Democrat Congresswomen" who had been dominating the news, tweeting that they should "go back" to the "broken and crime infested places from which they came." To borrow from The Atlantic's Adam Serwer, the cruelty was the point—of Trump's racist tirade, of shock-jock Facebook posts, of the entire project of family detention as it exists today. But Ocasio-Cortez still remained laser-focused on speaking directly to that cruelty. In her testimony before the House Oversight Committee, she outlined the problem in clear, plain language: "This is a manufactured crisis because there is no need for us to do this."
Throwing away our current immigration enforcement system wholesale is not a new argument—not in activist circles or among immigrants whose lives are shaped by it every day. But Ocasio-Cortez has been steadily building the national profile of the argument since she took office, working alongside other progressive members of Congress to advance it as a mainstream political position in a way that's unprecedented for the Democratic Party. In doing so, she's helping to rewrite the playbook for what a Democratic lawmaker can do and say when it comes to border enforcement; making it possible not just to call out its oversteps, but question just how much of this is necessary to begin with.
G/O Media may get a commission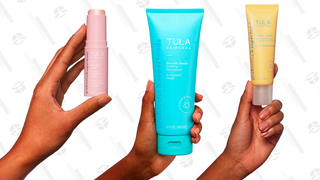 Congressional Democrats did speak out the detention of migrant children and families under President Obama (who famously used family detention as a deterrent for so-called "surge" of Central American migrants in the summer of 2014), but their opposition was often much more muted, and much more concerned with decorum.
In May 2015, 136 House Democrats signed an open letter addressed to Jeh Johnson, then head of the DHS, calling for an end to family detention; another letter with 178 signatures followed two months later. Maxine Waters, Nancy Pelosi, Hakeem Jeffries, Beto O'Rourke, Joaquin Castro, and Tammy Duckworth were among the members of Congress who signed both. The exasperation bleeds into the writing, but on the whole, the first letter leaves plenty of room for the possibility that the DHS's inaction on the issue of family detention was simply due to a miscommunication. Maybe the department just didn't know that family detention was so profoundly harmful:
"For nearly one year we have been closely following the troublesome conditions of confinement [...] Many of us have raised these matters in writing and continue to bring concerns to DHS through individual case examples and systemic complaints. We believe your Department has heard many of our concerns but has not fully grasped the serious harm being inflicted upon mothers and children in custody."
During the Obama administration, it seemed like treating the crisis of detention as any sort of urgent moral problem was regarded by the mainstream press and Democratic leadership as completely inappropriate. When the trans Latina immigrants rights activist Jennicet Gutiérrez interrupted Obama during a Pride month speech and asked that he release all transgender detainees, the media labeled her a "heckler." Because Obama could ostensibly point to other liberal victories (which was the whole point of the speech Gutiérrez interrupted: to pat the administration on the back for its work on gay rights), more progressive criticisms of his immigration policy like Gutiérrez's were seen as a step too far; both in bad taste and not based in fact. (This, despite the fact that Obama had at that time already deported more people than any president in U.S. history.) Gutiérrez's message may have been in line with what some Democrats were asking for, but the tactic of disruptive protest—of meeting the crisis with the urgency it demanded—was not. (The day before Gutiérrez's action, 35 House Democrats had sent another open letter to Jeh Johnson, asking him to "use existing discretion to release LGBT individuals" from detention.)
It's clear that Ocasio-Cortez has a slightly easier time criticizing the commander-in-chief, given that he's a Republican and a virulent racist, but she also speaks with the same sense of clarity that got Gutiérrez in trouble. When Homeland Security Secretary Kevin McAleenan testified before the House Oversight Committee after her border visit, Ocasio-Cortez asked McAleenan about the violent culture flourishing inside CBP, tracing it back to the violent marching orders it was given by the administration.
She asked, "Do you think that the policy of child separation could have contributed to a dehumanizing culture within CBP that contributes and kind of spills over into other areas of content?" She was connecting the dots between family detention, the lack of oversight into CBP, and the photoshopped images of her "violent rape" that had been shared on Facebook. McAleenan refused to see the relevance. "We do not have dehumanizing culture at CBP," he said.
Listening to Ocasio-Cortez, it's clear that she believes today's Congress can chart the path to undoing the harm that the Trump, Obama, Bush, and Clinton administrations have caused with their immigration policies, rather than wait for the next Democratic president to use executive action to simply "undo" whatever Trump did. She understands the real problem here, which is that CBP and Immigration and Customs Enforcement have long been allowed to operate with impunity. Drawing clear connections between the treatment of migrants inside Border Patrol facilities and the Facebook posts about her, Ocasio-Cortez tweeted: "This isn't about 'a few bad eggs.' This is a violent culture [...] How on earth can CBP's culture be trusted to care for refugees humanely?" Her message was clear: the ways in which border enforcement was born out of—and continuously fuels—violent xenophobia and racial panic will take years to untangle.
The Department of Homeland Security is a relatively new invention, and Ocasio-Cortez is right to use that as part of her critiques of ICE, CBP, and other agencies within its purview. As my colleague Katie McDonough explained in 2018, while U.S. immigration policy has always been fraught, the creation of DHS explicitly enshrined the myth of the violent, dangerous immigrant into law. Its name justified its existence. In foregrounding the idea of "national security," the DHS "sends the message that immigration was a threat—that all immigration was a threat," Erika Lee, a history professor at the University of Minnesota and director of the school's Immigration History Research Centers, told McDonough.
None of this goes away without dedicated organizing, and a willingness to name hard truths. Dismantling these agencies and the lies about immigrants they've engendered will have to be a mainstream political project, or else it won't work. When Ocasio-Cortez speaks, she's deliberately building towards that, offering a space for her colleagues to join a morally focused, justice-minded fight for migrants' rights.
Some Democrats—like Representative Joaquin Castro and Representative Judy Chu, who also visited family detention facilities under Obama—have been doing this work for years. Rather than taking the spotlight from them, Ocasio-Cortez is sharing her platform to elevate that work, and using her particular affinity for language and messaging to help develop strategies through which progressive Democrats can challenge Republicans on the border.
Like Ocasio-Cortez, Representatives Ayanna Pressley and Rashida Tlaib have also set their sights on the whole machinery of U.S. border enforcement—not just how it hurts asylum-seekers, but how it enlists other vulnerable people to do so. For "black and brown people, because you don't even need a high school diploma to be a CBP officer, their only pathway to the middle class is to work for CBP," Pressley recently said at Netroots Nations. "And they are now a part of this larger machine, a cog, in the oppression and incarceration of people who look just like them." Tlaib similarly pushed back against the idea that simply passing a bill to provide more border funding is the answer to the problem. Tlaib said that during the El Paso trip, "Three agents took me aside, away from my colleagues, and said, 'More money is not going to fix this.' That they were not trained to separate children."
It's no coincidence that Trump's "go back home" remark was aimed at four highly visibly, unapologetically progressive women of color. These women are a problem for the Trump administration in the same way that migrants have become a fictionalized matter of national security; in reality, both are a fundamental threat to America's whiteness and its historic project of white supremacy; they are a threat to a vision of citizenship, belonging, and place that demands whiteness. That is something Trump cannot stand. What Ocasio-Cortez and her colleagues are doing right now is being honest about the institutions that serve that vision—the institutions, like the Department of Homeland Security, that were built for expressly that purpose. They're naming the problem without flinching, and calling out the lie of our immigration system and the devastation it has inflicted on millions of people. If Congress can't do that, it'll just happen again.