A couple weeks ago I got shoulder-clapped by a hot dude I kind of wanted to see without his pants on. My heart sank immediately. Why, you wonder? Well, according to Merriam-Webster, one of the definitions of the word "clap" is "to strike with the flat of the hand in a friendly way." In other words, when a gentleman you might have intentions on banging does this to you, when he strikes you with the flat of his hand in a friendly way, it is instantly made clear that you are never ever ever in your life going to get that man spread out naked on your My Little Pony bedsheets. Even if you push your boobs right up under your chin and tiptoe past him a hundred times in your trashiest slutbag hookersuit, homeboy is probably not going to tap that. Well, he might. But his heart won't be in it even though his balls are. Because you guys are officially buddies.
It's one thing when the girl gets to decide "we're just friends" — some well-meaning dude with food in his beard and a tucked-in t-shirt wants to drive you to Walmart and carry your groceries upstairs? Why the hell not? This other homeboy with a bowl cut who smells like old soup doesn't mind picking up your bar tab and fronting the money for tickets to that concert you want to go to? Why stop him?! But it's different when some talking gorilla turns the fucking tables on YOU. Dudes are supposed to want to have sex with everything, all the time, so when one gives you the old "we're best pals, you can wear your eating pants in front of me" speech, it's a major slap in the face. OR CLAP ON THE MOTHERFUCKING SHOULDER. Every woman, even the stinky gross ones with chin acne like myself, wants to be seen by dudes as a sensual creature of mystery. Except ladydudes, who want nothing more than to be seen as equals on the basketball court or the fastpitch softball diamond (which might be why I also would like to have sex with some of them). The rest of us want a man to think we're made of magic and potpourri, and when it becomes clear that he thinks you're just another hairy pile of normal, it's such a fucking bummer. It's like, "Why did I wear uncomfortable shoes for you?!"
A broad friend zoning a guy will at least string a dude along for a little bit, letting him down easy, crushing his soul gently with each passing day of non-romantic air-conditioner installing and flat tire changing and makeup-free pizza gorging in your inside pants. Until finally she breaks down and says something like, "We should probably get separate hotel rooms for that wedding I'm dragging you to in Ohio," and it slowly dawns on him that this bitch who ate up half his rent money last month and caused him to dislocate his left goddamned shoulder helping move her shit from one four-story walk-up to another has no intention of banging him, even though he sanded and refinished that antique dresser she made him pick up from the house of some sketchy Craigslist asshole who lives two hours away. And he can't be mad at anyone but himself for putting a down payment on a pipe dream.
I'm always late to the bro party, but I blame that shit on insensitive-ass dudes for being sneaky and manipulative liars. Because ladies might let you caulk their bathtubs and replace the coolant in their carburetors (is that how that works? giggle giggle I'M SUCH A GIRL giggle snort), but a dude will take you to a nice dinner and slow dance with you and massage the tension out of your neck while knowing full goddamned well he is never going to bend you over the back of the couch. Not fair. They have no problem doing all sorts of intimate shit while working up the courage to ask if your BFF is seeing anybody at the moment. Every good date I've ever had was with some jerkface who said, "Love hanging with you! Next time we gotta find you a boyfriend!" while depositing my stunned ass onto the curb in front of my apartment. WHAT THE WHAT? I thought you were about to be my boyfriend! Why on earth would I have shaved my legs for dinner with a FRIEND?!
Tricky fucking bastards. My most memorable bro fail was with this dude who is so good looking that one of my male friends recently remarked, "I would go gay for him" upon viewing his picture. Now, that shit is 100% moist, but I understood what the fuck he meant. HE IS SO HOT. He found me on the Facebooks a year ago after having read my blog, and I am not creeped out enough by shit like that because I read his email and was like, "Yes, want. Dangerous, don't care. Killer, handsome. Rape and disfigure, still don't care." We talked on the phone a couple times and then he asked me out to dinner, and I know it shouldn't matter, but life is just better when someone handsome wants to eat across the table from you. He picked me up and took me to a fancy sushi place and knew all about sake (who the fuck knows about SAKE?!), and I said to myself, "Self, you don't deserve this. You still pee in the shower, and you haven't done a sit-up since 1996. Please don't fuck it up."
G/O Media may get a commission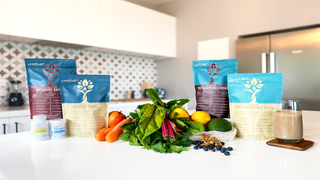 And I didn't! I kept all of my food in my mouth and I didn't let any of my dragon roll slip out of the chopsticks! I choked down those sake bombs without falling off my chair! I landed all of my fucking punch lines! I was killing it, as far as being amazing on a first date goes. Plus I got to stare at a hot dude all night. So I was feeling really good, even though sushi sort of makes me want to swallow my own tongue, and then he wanted to get drinks after. Omg, did I just die and go to heaven?! Yes, yes I did. Hold up, here's how awesome this shit really was: he was playing Little Dragon in the car. Dudes with good taste in music seriously could walk me on a fucking leash. Nothing is better than someone who either 1) let's you pick everything on the radio or 2) already has everything awesome that you listen to. GIANT MUSICAL BONER. No one with my history can believe in any sort of god who isn't a raging, vengeful, multi-tentacled alien full of hate, but that night I came pretty close.
It took two weeks for him to mention his "girlfriend." Right when I was sucked all the way in. Another difference between men and the ladies: if a girl has a boyfriend she can barely fucking introduce herself to you without name-dropping his dumb ass. "Hi my name is Amy nice to meet you I've heard a lot about you the weather sure is nice today my boyfriend loves this restaurant did you know I have a boyfriend his name is Peter Boyfriend." ALL IN ONE GODDAMNED BREATH. You practically have to pry it out of a dude. I'm not playing. He could be literally clearing the pantyhose and bobby pins and half-used lipsticks off the car seat when he comes to pick you up, and you'd still have to say, "Are you dating someone, OR WHAT?"
And it was totally random. Like, in some random conversation he was all, "My girlfriend blah blah blah. Want to go out for cheeseburgers?" and I was floored, because I never see shit like that coming. I'd never even considered it. How had he been spending so much time with me? Is he dating the most doormat-iest doormat in the history of cheap accent rugs?! Or did he just show her my picture and say, "See? NOTHING TO WORRY ABOUT." What a shitbag. I wasn't heartbroken, because I knew that if a dude like that was interested in me for real he was probably a cuckold or stricken with herpes or whatever, but I was surprised nonetheless. And that's the shitty thing about being bro'd: most of the time you never see it coming. And then you totally feel like a fucking asshole, especially if you tried to kiss him or casually rest your hand near his groin in a dark movie theater. And sometimes you don't even know when you've fucking been bro'd. Hence, a little cheat sheet:
If a dude regularly asks you to hang out with him and a bunch of his male friends, Bitch you just got bro'd. I know it's easy to think that maybe he's showing you off to his pals, but dudes who want to fuck you know that EVERYONE ELSE WANTS TO FUCK YOU. And no lion is going to drop a zebra carcass smack in the middle of a circle of hyenas. He's going to tear its heart out and then drag it to his hiding place so he can enjoy that meal alone. So if that guy is always inviting you to tailgate with his fraternity brothers, I'm sorry. THAT IS NOT YOUR BOYFRIEND.
If a dude has spent a lot of time with you despite the fact that he has a ladyfriend sulking at home, Bitch you just got bro'd. He's not leaving. Whatever you provide that she doesn't is good enough for him. Why burn down the bakery when he can have his cake and eat it, too? No matter how many late-night talks you have or candlelit meals you share, he's still going to go home and bang the shit out of that other broad. And then call you afterward to complain to you about how she's such a bitch and yelled at him about the electric bill. THAT IS SOMEONE ELSE'S BOYFRIEND.
If a dude is doing all the boyfriend stuff except putting his honey bee into your flower, Bitch you just got bro'd. Oh, I know. He's opening doors and pulling out chairs and helping you into your coat. Believe me, I KNOW. Romantic gestures up the butt: flowers on your birthday, bottles of Jo Malone at Christmas, expensive dinners just because, all of which are followed by absolutely zero physical contact. If you're a month in and he's still not trying to get his dick sucked in the back of a cab, you might just need to put your match.com profile back up, sister. Maybe he isn't gay, and if he's not, then either you are a hideous, fire-breathing monster or he was chemically castrated in prison. Seriously, though, THAT DUDE PROBABLY HAS A BOYFRIEND.
This is by no means an exhaustive list. But it'll give you some shit to think about the next time you're about to wax your legs and deep condition your hair to go "hang out and watch TV" with some dude at his suggestion. Stop it; no need to shake my hand for helping you poor little kittens out. JUST CLAP ME ON THE GODDAMNED SHOULDER.
---
Samantha Irby is a writer and comedienne living in Chicago. She enjoys smart people, rock music, and kittens.