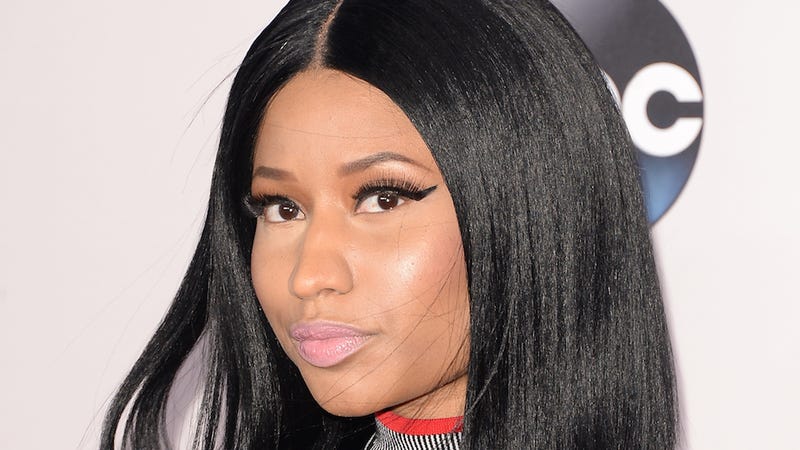 Weekly-ish, a pre-approved, snap-judged music guide based on our very scientific, non-subjective Yes/No rating system. There's really no debating this, come on, stop.
N: Nicki Minaj raps about pill-popping and a previous marriage proposal on "All Things Go." While I'm digging her more journal-y lyrical content, the execution isn't fully connecting. Her flow here sounds kinda oversimplified. [VIBE]
Y: Yuna made a quiet but moving video for "Broke Her," a song for daydreaming (albeit about heartbreak: "I'm broken but I'll be alright," she sings). This soft and gorgeous tune uses the same sample as Drake's club record "0 to 100." [Miss Info]
N: Gwen Stefani's "Spark the Fire" video is a messy explosion of animation, colors and emojis that I had to watch on mute. This gives a bad name to three fire emoji, frankly. [Billboard]
Y: Lana Del Rey sounds characteristically eerie and glum on the chanty "Big Eyes" and "I Can Fly," two tracks from the Tim Burton movie Big Eyes. [Rolling Stone]
Y: Omarion's new album Sexplaylist is summed up by the below tweet. Appropriately moody and lustful (song titles: "Steam," "Inside," "Deeper"), it's your standard (read: effective) falsetto-heavy bedroom soundtrack. I can't help but compare it to Trey Songz's Anticipation mixtape.
Y: If I knew how to pop-lock without looking crazy, I'd do it to Spank Rock's "12 O'Clock Boys," which he says "has the feeling of a Baltimore club break." [EW]
N: The lyrics on Frank Ocean's Tumblr release "Memrise" are beautifully blunt ("I memorize the body exposed/ I could fuck you all night long, from a memory alone"), but his vocals are like one step too slow with the sleepy rhythm and I can't get into it. [Spin]
Y: Bright club lights and a naked woman star in this Run the Jewels' video for "Oh My Darling (Don't Cry)." Nothing hugely innovative here, but it kept me intrigued enough. [Complex]
Image via Getty