Much unlike many a magazine editor who recommends you buy all sorts of crap that they most likely got for free, your Jezebel staff doesn't get jack shit (other than books, unsolicited). And that's how it should be. But on our own time, in our personal lives, we still buy stuff. So this is Worth It, our recommendation of random things that we've actually spent our own money on. These are the things we buy regularly or really like, things we'd actually tell our friends about. And now we're telling you.
My lips are like…whatever. Dry and cracked in the winter, fine in the summer, always happier with some balm on them. And all I've wanted is a teeny tiny hint of color, just enough to make me look more alive than I typically am. I've experimented with various forms of tinted lip balms, but the really sheer ones (which would be ideal) either feel too goopy, and those that aren't too goopy usually lay on the color too thick. Sometimes I think cosmetics companies confuse "sheer" with "not heavy" (I'm looking at you, Neutrogena) — there is a difference and if you're anal like me, you can see and feel it.
And then I met Fresh's tinted lip treatment. It wasn't recommended to me or anything; it's like we just had a Sephora meet-cute, bumping into each other and falling in love. It was everything: extremely sheer, SPF 15, glides on super smooth, moisturizing and wonderfully soothing. I have it in the rosé color, which is a delightful pink rose color that turns my natural lip color up one-third of a notch. It's like the best plastic surgery: it looks so natural that people wonder if you've had a little extra something, but they'll never be sure.
At $22.50, the stuff is a little pricey, but my first tube lasted me about a year and I wear it pretty much every day. It is also the only lip balm that I've managed to hold on to for more than three months, because I am so paranoid about losing it (my precious).
I've no idea if this magic stuff has hit cult status, but it should. I've applied it in public — it's like Chapstick, really, and it doesn't feel like you're putting on lipstick or anything while you're sitting at the table — and received the "I love that stuff!" exclamation from various companions, including Dodai, who wears the passion color, a crimson-y red. There are five different shades; I trust that you, too, will find one that you love.
G/O Media may get a commission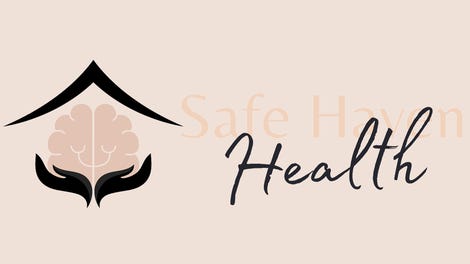 Addiction counseling
Safe Haven Health
GOD IT IS SO FUCKING SHEER THANK YOU.
Fresh Sugar Rosé Tinted Lip Treatment, SPF 15, $22.50 at Sephora.
Worth It only features things we paid for ourselves and actually like. Don't send us stuff.