Much unlike many a magazine editor who recommends you buy all sorts of crap that they most likely got for free, your Jezebel staff doesn't get jack shit (other than books, unsolicited). And that's how it should be. But on our own time, in our personal lives, we still buy stuff. So this is Worth It, our recommendation of random things that we've actually spent our own money on. These are the things we buy regularly or really like, things we'd actually tell our friends about. And now we're telling you.
I'll admit I was rather hesitant to endorse a designer blush, because, for the most part, I am pretty cheap with my cosmetics. I hardly ever buy the pricey stuff, and I would much rather have six $6 lipsticks than one $36 lipstick. And with blush, I've stayed with the the same brand — Flush by Tarte — for years. But I just discovered Nars G-Spot, and damn. Wow.
The product is known as The Multiple, because supposedly you can use it in multiple places: Cheeks, lips, eyes, "body." It comes in a lot of different shades — infamous Orgasm, a peachy-pink shimmer; and a bunch of sea-side destinations, like Maldives, South Beach, Malibu, Portofino, Maui, Riviera and Copacabana. But for a brown-skinned gal like me, G-Spot is magic.
Don't be fooled by the weird color of the stick — a grandmotherly dusty bedroom shade of ick — on the skin, G-Spot is divine. (That's my G-Spot stick over there on the left; the image at the top of this post is some other color.) It's subtle but natural. And unlike Tarte, which is great but can get sort of… slimy, The Multiple goes on smoothly, evenly, weightlessly, sheerly. They call it "cream to powder," I call it awesome. When I bought it on Sunday, I literally spent an hour, in my pajamas, taking pictures of my face in the bathroom mirror and while lying in bed. I was that delighted with the sensual, natural, post-coital luminescence my cheeks were emitting (okay, truth be told, I'd also had a couple of glasses of wine). But it was love (lust? wide-on?) at first sight. I immediately bought another G-Spot and sent it to my sister.
G/O Media may get a commission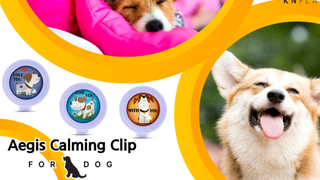 20% off
Aegis Calming Clip for Dogs
The Multiple is not cheap. Then again, having someone tend to your G-Spot never is, amirite? It probably costs more than a dinky vibrator, but less than a male escort. But looking (and feeling) like a rosy-cheeked vixen who's just returned from teetering on the brink of ecstasy seems worth it. Seriously, this stuff rang my bell.
Nars The Multiple, $39 at Sephora.com.
Worth It only features things we paid for ourselves and actually like. Don't send us stuff.