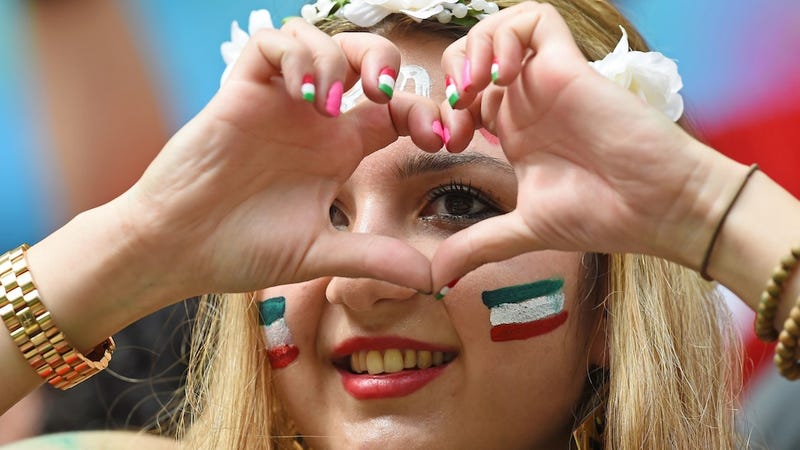 At the World Cup, Uruguay's notorious biter Luis Suarez isn't the only one getting a piece.
According to a Qz, Tinder and Grinder lighting up in Rio during the month of the Cup, because apparently watching incredibly strong, fast, and good looking men compete in a sport for hours a day tends to horn people up. Downloads of Tinder have increased 50% in Brazil since the Cup started, and users in Rio are spending more time on the app per day and swiping right more often.
How World Cup Tinderers are addressing the inevitable language barriers between users can only be guessed — do they jump straight to genitalia sexts? Do they use another app to translate Tinder messages from people who speak unfamiliar languages? Siri, how do you say "No butt stuff" in Urdu?
Grindr, the app for men interested in hooking up with other men, is experiencing a similar World Cup boost; the number of times users in Brazil open the app per day has increased by about a third and the amount of time users spend on the app has increased by about a quarter. Not too shabby.
Congratulations to all of the successful Tinder/Grindr users of Rio. Who says soccer's a low scoring sport?