Today is Women's Equality Day, marking the 89th anniversary of women's suffrage. In some ways, we've come so far, but in other ways, we have such a long way to go.
On a trip to Asia this February, Secretary of State Hillary Clinton said:
In no society are women treated equally yet. I believe strongly that if women are not full participants in society, the society does not advance the way that it could. And if women are denied their rights, it affects children, families and the entire social structure.
Women have had the right to vote for a long time, but in many ways, women are still not equal. Women still make less on average than their male peers, and the pay gap for women of color is even greater than it is for white women.
In recent years, the Supreme Court has ruled against women in Ledbetter v. Goodyear and AT&T Corp. v. Hulteen. And the Equal Rights Amendment, once passed by the Senate in 1972, never made it to the constitution and any real movement to push for it has dissolved.
G/O Media may get a commission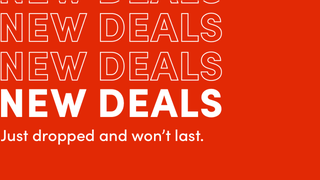 Up to 70% off
Wayfair - Cyber Week Deals
The women's equality today is focusing on small victories. President Obama signed the Lilly Ledbetter Fair Pay Act this year, which sought to reverse the Supreme Court's decision in the Ledbetter Case by explicitly saying that discrimination is reiterated with each paycheck, but did nothing to expand prevention of pay discrimination.
Obama established a White House Council on Women and Girls, but it's unclear what the role of this council is in the administration.
This January, more women were elected to Congress than ever before, but women still only make up 20 percent of congressional representatives and senators.
We saw the third woman and the first Latino in history appointed to the Supreme Court, but not without her subjected to racist and sexist attacks. Then, during her confirmation hearings senators openly questioned whether she could be "objective" despite her race and gender.
These are just a few examples in recent months that show that although women have marked many milestones in the last 89 years, it's time for women's equality groups need to start tackling the bigger issues of gender equality. We could use another coup like the 19th amendment.
Today In Feminist History [Feministing]
Women's Equality Day [Voice of America]