Gossip blogs can be insanely fun to read; they can also be insanely fucking sexist. Welcome to "Missdemeanors", a new weekly feature in which we charge the web's most popular (and yes, influential) gossip bloggers for egregious Crimes Against Womanity. In this week's installment, Perez Hilton hates on pussy; DListed piles on the Rumer Willis hatertrain; and The Superficial's Karl Wang is just a big dick. (Heh, heh, "Wang", "dick". Get it? Yeah.) Let the Jezebel Justice System begin!


The Charge: Gratuitous Uglifying
The Accused: DListed's Michael K, who's gayer than a handbag filled with rainbows
The Evidence: "This is the new breed of no-talent, not-so-pretty girls getting famous. I still don't think Tallulah Belle is that fugly. She's actually rather cute. Rumer can't be helped . All has been done. Scout on the other hand.......I mean they should just become dudes. They honestly would make hot dudes. "
Points For Good Behavior: Bringing out the feminism for his unlikely support of female body hair. "My sister used to refuse to shave her pits and legs. It was a smelly, hairy, fug mess and I made fun of her, but I could kind of see her point. I didn't have to shave my pits, so why should she?'
The Sentence: Michael K is a blogger we actually have a hard time complaining about — he's a true equal opportunity acid-tongued hater, towards every celebrity ever, not to mention himself. Because he's fair, his sentence is one night in an all-lesbian prison.

The Charge: Vulgarizing the Vagina
The Accused: Perez Hilton blogger/cum scribbler Mario Lavandeira
The Evidence: Referring to Lauren Conrad as "beef curtains" on a regular basis.
Points for Good Behavior: This was tough, but as he normally talks shit on everyone but his sugar momma, Paris Hilton, we were quite pleased when he posted the David Letterman interview footage, saying the comic tore her ten new assholes. Are you out of the Hilton inner circle, Perez?
The Sentence: Banned from the Coffee Bean & Tea Leaf, his office, for one month.

The Charge: Archaic, Bullshit Notions About Womanhood
The Accused: The Superficial's straight male blogger Karl Wang.
The Evidence: "Women everywhere can learn something here today. You should be able to comfortably seat a party of ten on your chest, otherwise you better be awesome in the kitchen. Real awesome."
Points for Good Behavior: None. He's not even funny.
The Sentence: Must remain a virgin for one year.

The Charge: Compartmentalizing/Objectifying Body Parts
The Accused: Some straight, horny dude from Seattle, name unknown, who blogs for Egotastic. [If you've got more info, let us know. - Ed.]
The Evidence: "Lindsay Lohan is looking too relaxed. That's not the girl we've grown to hate. Where's bitchy Lindsay? Where's freaky Lindsay?...At least her boobs are still hot. What? You thought I might actually do a Lindsay Lohan post and not talk about her rack?"
Points For Good Behavior: Isn't attracted to the most ana of women; encourages them to "eat a burger".
SENTENCE: No pussy for you Mr. Horny, for one year.
G/O Media may get a commission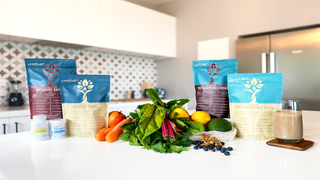 The Charge: Trivializing Abuse Of Women
The Accused: Straight-girl blogger Lisa Timmons at A Socialites Life.
The Evidence: "Jessica Simpson probably deserved that leg beating...it's almost as if she's decided to showcase her strange bruises that are either the result of being beaten for refusing to wipe that ridiculous and inexplicable smile off her face, or if it's simply the result of some uneven tanning."
Points for Good Behavior: Generally she's not much of a girl hater, so maybe we'll let this one slide.
SENTENCE: One day wiping The Superficial's ass.

The Charge: Slandering The Female Form
The Accused: Mollygood's first straight, male blogger Cord Jefferson, who's been on the job for about a year.
The Evidence: "Where're those speculative tabloids when you really need 'em? Is this chick [Garcelle Beauvais] 'sperminated' or just a pig? We have to know."
Points for Good Behavior: Usually Mollygood is funny, but we're still steaming over a post on Mollygood from a few months ago, when Jefferson pulled a Terrence Howard and went off about not wanting to know that women actually shit.
The Sentence: 24 consecutive hours of watching German scat porn.

The Charge: Obsession with Skinniness
The Accused: The Skinny, a fairly boring blog documenting the diet and exercise habits of Hollywood women, is run by a relatively dry-as-toast blogger named Rian.
The Evidence: "Is it my imagination, or is Kate Moss not scary skinny anymore, but just... skinny?"
Points for Good Behavior: Rian never makes disparaging remarks about any of the celebs she blogs about, but the site itself is what the pro-ana community would call "triggering" because of the loads of thinspiration riddling the pages. The Skinny's unapologetic focus on the importance of weight is seriously negligent. Also, it's not funny, which is a goddamn crime in itself.
The Sentence: A month on the Krispy Kreme Diet.