Saturday night, for the first time ever, two women were the main event at a major mixed martial arts bout. MMA is a full-contact, male-dominated sport:
A combination of wrestling/grappling; boxing; kickboxing/Muay Thai; and Brazilian Jiu-Jitsu. Some may call it "cagefighting"; some may call it brutal, but MMA is a sport, with training, rules and referees. And for women, traditionally the "delicate" and "weaker" sex, to not only be represented — but headline — is a big deal.
Saturday's Washington Post had a story about more women and girls entering into amateur boxing; earlier this month, the Times covered an all-female wrestling team, the first ever in Iraq. If you thought of these sports as being fueled by testosterone, it may be time to rethink.
The MMA matchup Saturday night was between Gina Carano, an American, and the intimidating Cris "Cyborg" Santos of Brazil. In a lengthy New York Times profile a couple of weeks ago, Carano was described as being "a defining figure at a defining moment for her sport — cast as part suffragette, part test case, part marketing ploy and part crossover star." She's strong, she's gorgeous, and she could make MMA — which is already a huge business — even more mainstream.
Unfortunately, Carano lost the fight, and didn't even make it past the first round. But in a pre-taped interview, when asked why she wanted to take on Cyborg, Carano said, "Because she's the best."
Christy Halbert, a coach of the national women's boxing team, who campaigned to have her boxers accepted alongside men in the 2012 Olympic Games (which is happening!), told the Times: "Any exposure of women combatants is probably good exposure in general." And Ken Hershman, the general manager for sports programming at Showtime (which aired the bout) said that Carano would face "a lot of pressure, but that's the way it should be, right, if you're going to headline?"
G/O Media may get a commission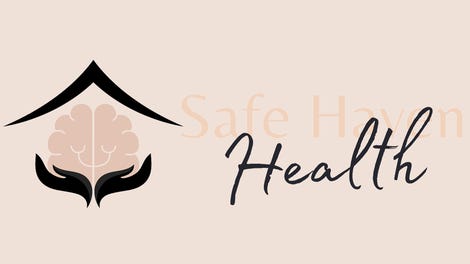 Addiction counseling
Safe Haven Health
These women are passionate. Cris Cyborg once famously choked out an interviewer just to prove she could; and when Gina Carano spoke to the Times, her motivation and dedication were evident:
"I want it to be easier for other females to be able to walk into a gym and train, because it changed my life," she said. "I live in Las Vegas, where it's difficult to meet a gentleman who doesn't think of you as a stripper or a piece of meat. I like the training and the lifestyle. I get to wake up and focus on myself and being better. It eliminates all the drama when you have to think about somebody punching you and taking your head off."
It's clear that it's not about winning or losing, but about reveling in her strength and doing her best.
First Women's Main Event [NY Times]
From 'Gladiator' To Headliner, Carano Has Chokehold On Fame [NY Times]
A Ring of One's Own [WaPo]
Female Iraqis Take On Tradition In Wrestling Ring [NY Times]
Women's Boxing Included On 2012 Olympics List [CNN]
[Image via Showtime]