Since the first arrest of this nature back in 2009, a number of women have been detained by Israeli security for attempting to pray at Jerusalem's Western Wall with tallitot, fringed prayer shawls that are traditionally reserved for men. While the Wall (called the Kotel by some) is considered one of the great equalizers of the Jewish faith, where Israeli and international people of all denominations of Judaism can pray together, some of its older rules and regulations are currently under attack by Israel's Reform Movement. Women and tallitot is one issue under fire, as well as the gendered segregation at the main part of the Wall.
In accordance to the Orthodox rabbi who dictates the protocol at the Kotel, a Supreme Court ruling deemed that police would block any woman who attempted to defy the tallitot ruling. Including those checked for smuggled tallitot was Bonnie Devora Haberman, one of the founders of Women of the Wall, a movement to allow more freedom for women in prayer at the Wall that began in 1988. Haberman asked the unmoved guard: "How can you say this to me? I'm a Jew. This is my state."
In 2003, it was ruled that a discreet part of the Wall would be open to co-ed prayer with tallitot, tefillin and kippahs, but women like Rabbi Laura Geller of Temple Emanuel argue that it's not enough.
We are "allowed" to convene eleven times a year in the women's sections for public prayer, as long as we move to Robinson's Arch for the Torah service. There we can wear tallitot and tefillin; there it is possible to have women and men pray together. But Robinson's Arch, while technically part of the Western Wall, is not the "main" Kotel, not the iconic symbol that so many Jews consider sacred.
G/O Media may get a commission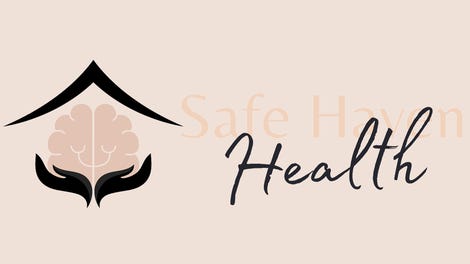 Addiction counseling
Safe Haven Health
As some of the women who have been leading the protests are not native Israelis, the head of the ultra-Orthodox Western Wall Heritage Fund denounced the movement as an attention-seeking movement by foreigners. "They don't come here to pray, they want to protest. They hurt us, the Jewish people, by distorting the truth." However, Elana Sztokman, the director of the Jewish Orthodox Feminist Alliance says that the women's prayer movement is only one of the inevitable changes that comes along with determining a modern truce between the Jewish diaspora and the Jewish state—and the changes are probably going to be good.
Says Sztokman: "The next chapter of what it means to be a Jewish state is being defined right now. We have to figure out what does Israel want, what role do we really want religion to have in this state? And it's happening on the backs of women."
'Women at the Wall: Wrapped in Light Like a Garment' [HuffPo]
'At a Sacred Site, a Fight Over Women and Prayer' [NYT]
Photo via Women of the Wall/Flickr