AdvertisingAge's magazine A-List is not about ad pages or circulation: Winners are magazines which "truly operate as brands." Some mags in the top 10 — The Economist; National Geographic; People — are no-brainers. But Essence and Cosmopolitan are interesting choices:
Essence, number 6 on the A-List, hosts an annual Essence Music Festival. As Larry Dobrow writes for AdAge,
In a year when consumers' travel dollars were tight, a jaw-dropping 428,000 people attended the festival over the July Fourth weekend, up from 270,000 the year before.
It helps that artists performing at the festival included Beyoncé, Maxwell, Ne-Yo, Robin Thicke, John Legend and Al Green. But Essence has "the pulse of the community," says Neil Golden, the chief marketing officer of McDonald's (a major sponsor of the EMF, along with Coca-Cola, Ford, Pantene and WalMart). "It's a proven, successful way to engage African-American consumers where they are most receptive." You may think of Essence as a "black magazine," but Dobrow cautions:
Some observers, in fact, think that those who label Essence as a niche title don't give it enough credit. "It's a crime to place Essence only in the African-American bucket — which is what has happened traditionally but is changing," said George Janson, managing partner-director of print at GroupM. "I can think of few other titles that have such a high degree of loyalty and engagement across demographic groups."
As for Cosmo — number 9 on the A-List — Dobrow calls it a "powerful" and ubiquitous" brand which uses TV, Facebook and Twitter to connect with readers (Dobrow writes that the mag Tweets "to thousands of followers with the verve of Courtney Love on an all-nighter.") Cosmopolitan senior VP-Publishing Director Donna Lagani explains why the brand is doing well: "When clients' business gets tough, they turn back to strong brands they can count on. When choices are being made by consumers to buy fewer magazines, they continue to buy Cosmo — and at a premium price." It's true: With Cosmo, you know what you're getting. In addition, the magazine stays creative with events and partnerships; Revlon sponsored this year's Fun Fearless Male Awards, while Maybelline is on board for the upcoming Cosmo Kisses for the Troops and Cosmo teamed up with Nivea on the Cosmo Bikini Bash.
With many magazines folding and struggling, it's interesting to see what works. And since 6 of the 10 publications on the A-List are magazines targeted to women, it's clear that we have power when it comes to the newsstand. Too bad we're getting stories like "Use Your Thong As A Hair Tie."
G/O Media may get a commission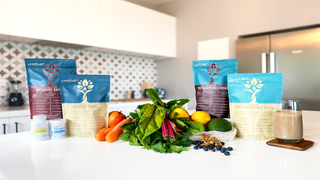 The A-List — Magazines, Essence Is No. 6 On Ad Age's Magazine A-List, Cosmopolitan Is No. 9 On Ad Age's Magazine A-List [AdAge]
Earlier: Cosmo: Wear Your Dirty Panties Around Your Ponytail