Teonna Brown pleaded guilty last month to assault and hate crime charges for beating Chrissy Polis, a transgender woman, in a Maryland McDonald's. In court today, she asked for a second chance, which is absolutely appalling if you've seen the viral video of Brown and a 14-year-old girl beating Polis into a seizure. (Particularly since this was Brown's second chance; She was arrested on assault charges at the same McDonald's a year earlier.) Thankfully, the judge refused to simply give Brown a pass and sentenced her to 10 years in prison, with five years suspended, along with three years of probation.
According to WBALTV, Brown also asked for forgivness today and said she wanted to apologize to the victim. Polis wasn't in court, but her victim impact statement made it clear that she isn't ready to make amends. She said:
"While being beaten, I felt like I was going to die that day. I was kicked in the chest, crotch and head. Chunks of my hair were pulled out. They were all over me, and I couldn't get them to stop ... My private life has been exposed to the world. I lost my job. I can't go anywhere without the fear of getting hurt again. I want to go into a hole and hide. I do not forgive them for what they did to me."
Vicky Thoms, a woman who was hit while trying to break up the assault, was in court and said, "I never dreamed I would see anything like that in my life — never. It's like you were watching someone being murdered almost."
Baltimore County State's Attorney Scott Shellenberger told the Associated Press that hate crime cases aren't prosecuted often because it's hard to prove motive, but in this instance the video and statements from witnesses made it clear that Polis was attacked for being transgender. The fight started in the ladies' room and according to Polis, her attackers said, "That's a dude, that's a dude and she's in the female bathroom." Shellenberger said:
"It was one of the worst beatings I have seen in a long time, particularly when you realize how long it transpired: the better part of 15 minutes. There were periods where they left the scene and came back. Clearly they had time to reflect upon what they were doing and choose to go back."
G/O Media may get a commission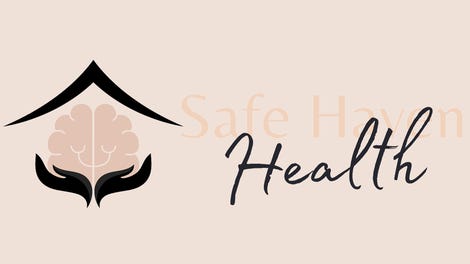 Addiction counseling
Safe Haven Health
After considering her actions for a few more months, Brown finally decided to apologize, and said in court today, "My mother didn't raise me like this." The 14-year-old attacker has admitted she attacked Polis and has been committed to a juvenile detention facility. Brown could have been sent to prison for 35 years for her crimes, but hopefully her sentence will still send the message that violence against transgender people, or any hate crime, won't be tolerated.
Woman Gets Prison Time For McDonald's Beating [WBALTV.com]
COURTS: Teen Gets 5 Years In Attack On Transgender Woman In Maryland [AP]
Earlier: Transgender Woman Beaten In McDonald's, Employee Films Attack
Alleged McDonald's Attacker Was Arrested There Before