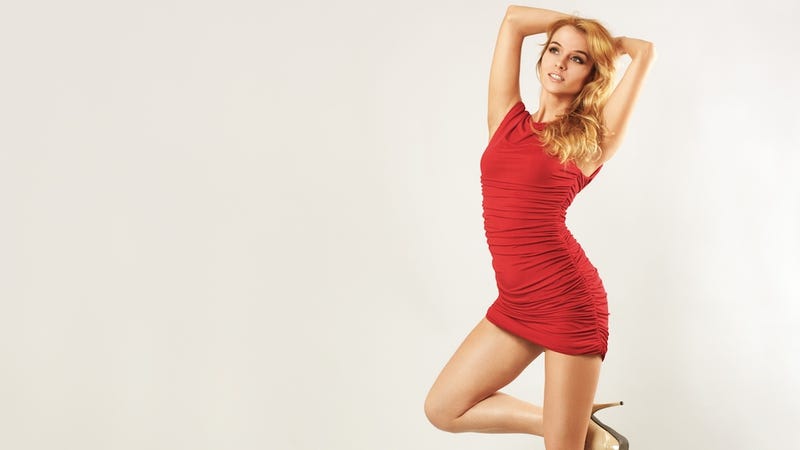 Go ahead and order that leopard-print bandage dress that'll fit you like a vacuum-sealed packet of astronaut food. It could save your life! (OK, Mom? OK????)
Your proof is the thrilling true tale of 21-year-old Zoe Turner. The Telegraph reports that the Briton was returning home from her mother's company Christmas party (got some questions about that) in her £34.99 bright-red below-the-knee bodycon dress (ordered online from one Missguided.co.uk, which is currently holding a "bad bish" sale), when a cement mixer hit her car. And she got very, very lucky:
"Although I didn't come off lightly, the end result could have been a lot worse.... The doctors told me that if I hadn't worn such a tight dress which held in place my bones as the car impacted, I would have most definitely punctured vital organs as my bones went out of place."
She suffered a fractured pelvis and a broken sternum, but she survived. Damn, girl.
Image via brickrena/Shutterstock. Not actually Zoe Turner.