A woman was kicked off of a US Airways for screaming obscenities at the crew during boarding of a flight to Portugal.
According to the New York Daily News, Mike Irving, a music video director, was on the flight from Philadelphia to Lisbon and filmed the incident on his iPhone. The video only shows when the woman was removed from the plane and not what led up to the confrontation.
People were still boarding the plane and settling into their seats when the outburst happened. "The woman walked on the plane and she was yelling a bunch," Irving told the Daily News by phone from Lisbon on Monday. "I don't know if she was excited or happy or scared. She was swearing a lot."
"This is harassment," the woman is heard saying on the video. "I didn't do anything wrong. I'm going to sue the shit out of you." She also called the people restraining her "racists" and "fucking bigots."
"All of you racist motherfuckers," she shouted as she was escorted off of the plane. "They're racist. I did nothing wrong. Fucking bigot motherfuckers. I hope you die in fucking hell."
G/O Media may get a commission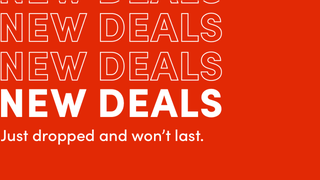 Up to 70% off
Wayfair - Cyber Week Deals
Irving also posted the video to Reddit's r/videos forum and explained more of what he witnessed:
[She] came on the plane yelling and swearing about how we are going to Portugal and not Brazil. She continued being loud and obnoxious and I'm assuming that some of the families with younger children told the flight attendants, who then called the police. When the police came, she refused to move, started screaming at them and telling them she would sue, and when they told her she would be arrested if she didn't cooperate that just edged her on more. Eventually that man (not sure if he was a cop or not) basically said fuck it you're being carried off this plane.

"I don't know if they were bystanders or air marshals," Irving told the New York Daily News. "They were controlling the situation even more than the police officers who were there were." As another Redittor noted, Irving was able to post a YouTube video of an incident like this for millions of people to see and comment on, while at the same time providing people with live updates.
US Airways has not commented on the incident so far.