A Pennsylvania woman died last Saturday while serving a two-day sentence for truancy that would have erased $2,200 worth of fines and court fees from her record. The mother of seven was serving time for her children's numerous absences from school. The fees had been accruing since 1999.
No one know what happened to Eileen DiNino, who had been sent to jail on friday. ABC 7 reports that Judge Dean R. Patton, who judged DiNino's case, had been reluctant to send her to jail and is now questioning what happened to DiNino as well as whether the law that sends impoverished parents to jail for not being able to pay court fines is just.
"This lady didn't need to be there," Patton said. "We don't do debtors prisons anymore. That went out 100 years ago."
ABC 7 reports that more than 1600 people have been jailed in Berks county for truancy since 2000. Two thirds of these individuals are women.
"What you see is kind of a slice of inner-city life," said lawyer Richard Guida, who handled truancy cases, including DiNino's, as a Reading School District solicitor for more than a decade. "The people home taking care of the children are mothers. Many times, they're overwhelmed, and some of these kids are no angels."
G/O Media may get a commission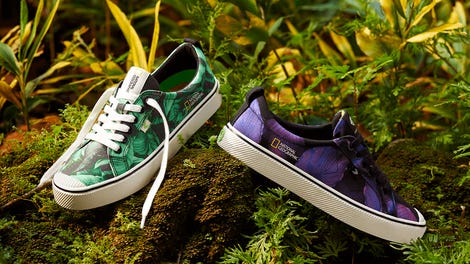 New New New
Cariuma + National Geographic
The truancy fines were small, but DiNino had racked up dozens over the years. Besides fines related to her children, she had also missed paying city fees and owed money for such things as postage. Despite the fact that the city needs its money, it doesn't feel right to punish parents in this way, especially when DiNino had seven children and lived in poverty. Judge Patton has stated that DiNino came to court on Friday looking clean and well-kempt and that he felt that the jail time was taking some weight off her shoulders. Once she had served her two days, DiNino would not owe the city any money.
Still, the fact that a woman is happy to serve jail time over minor fees she can't afford to pay doesn't make the deal sound any better. If someone is in such trouble, there's got to be another way to collect the money or to find services for these individuals. The district has reported a 30 percent drop in school truancy since it adopted a program which has parents keep a log of work their children had been assigned and completed, and Patton has stated that a short stint in jail is sometimes just the habit breaker a parent needs to take their children seriously instead of partying into the night, but DiNino doesn't sound like a mother who was partying. She sounds like she was tired and overwhelmed and didn't have great control of her children.
"She cared about her kids, but her kids ruled the roost," Patton said. "She was just accepting what was coming, and (would) let the cards fall where they may."
DiNino's death has been deemed non-suspicious, but the cause has yet to be determined. Her death has, however, caused outrage in both the community and in the system which sentence her to jail. Kevin R. Barnhardt, chairman of the county prison board has this to say to the Reading Eagle: "This woman died in prison, away from her family. And for what?"
Image via Shutterstock