In 1973, two Pennsylvania deputy game protectors found a dead body near a U.S. Army post. The corpse was female, naked, and stripped of all jewelry and identifying information. In addition, her body was buried without too much care under tarps and slabs of wood, making her much easier to discover than expected. For over 40 years, the police thought the victim (a Jane Doe) was Betsy Langjahr, a runaway, but some startling information has just been uncovered: Langjahr has been alive all this time.
According to The Washington Post, police came to Langjahr's name when they deduced that the victim must have been a runaway from a local home for youths in Philadelphia. They had three other names to go on, but when all the other women had been found and cleared of being the possible victim, police settled on Langjahr, and the case was put aside while more pressing matters were taken care of.
"Investigations are tough when you have a mystery at only one end, but this is a two-front war," state trooper Nathan Trate told The Washington Post. "Who is she? And who killed her?"
The police still don't have answers to these two questions and their search for both the killer and the victim has been made much more difficult by the fact that Langjahr hasn't been dead all this time. She's alive and, according to Trate, never had any idea that she was even suspected of having been murdered.
Trate said he recently picked up the case, thinking "there were things I could do using modern technology and advancements." He had a reconstructionist create a bust from old sketches, hoping it might trigger memories for those who may have known her at the time. He reached out last week to the news media to help find out out whether Langjahr was indeed dead. Turns out, she wasn't.
G/O Media may get a commission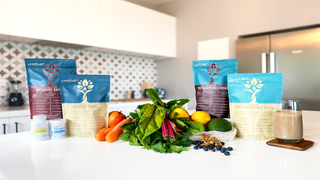 What Trate got, instead of confirmation that the body found in 1973 belonged to Langjahr, was a call from the alleged victim's son. After being put in touch, Trate spoke to Langjahr and confirmed that the investigation has to be brought back to square one. "She had a rough life throughout the years," Trate said after his conversation with Langjahr. "She wants to keep her life private now."
So who's the victim? According to authorities, the new information has led to the reopening of the case and, with modern methods now available to investigators, Trate and his contemporaries hope to solve the mystery. "The case is still open," Trate said. "I want to stop calling her Jane Doe — that's my goal."
---
Contact the author at mark.shrayber@jezebel.com.
Image via Shutterstock