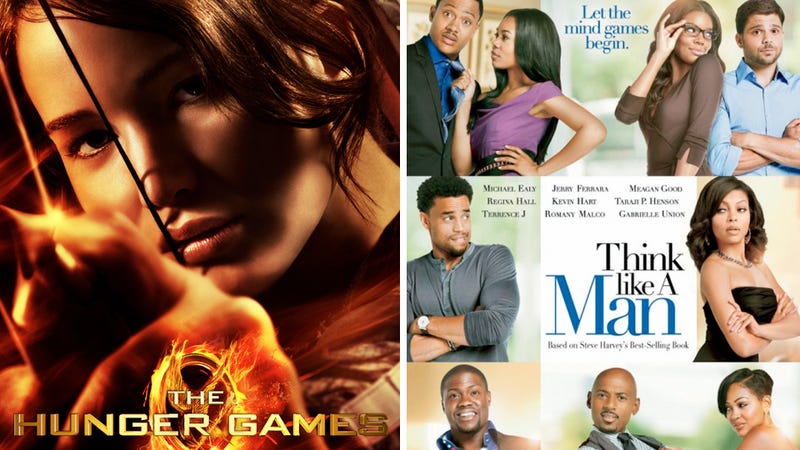 With a cast of favorites: Gabrielle Union, Taraji P. Henson, Turtle from Entourage, Michael Ealy and Kevin Hart, among others, Think Like a Man just might earn $19 million, making it the number one movie at in theaters this weekend. According to Entertainment Weekly:
Fandango reported today that Think Like a Man is accounting for 42 percent of the website's ticket sales - far more than any other current release.
Hunger Games is also up against soft-focus Zefron heartstring-plucker The Lucky One, which is not getting good reviews. And, as EW points out, "Efron's last leading live-action role was 2010′s Charlie St. Cloud, which floundered to a $12.4 million opening." Of course, Hunger Games has already grossed $341 million and been the number one movie four weeks in a row, so if TLAM goes to number one, it's not like HG has failed in any way. Folks looking for a laugh will find it in TLAM, despite the mild homophobia and stereotypical characters. And despite the fact that it has Chris Brown in it.
[EW]