Authors Susan Cheever and Rachael Brownell remind us that Diane Schuler, whose wrong-way drunk-driving crash killed her daughter and nieces, wasn't the only mom to suffer from alcohol problems.
Brownell, author of Mommy Doesn't Drink Here Anymore, writes in Women's eNews,
Since becoming a mother five years before, I've longed to hang on to a part of myself that isn't smeared in Mommy goo. The part that laughs at parties, looks good in heels and earns a living while spending quality time with loved ones. I want to be the anti-June Cleaver, the un-wife, the un-mother, loving and present, but not invisible or brainless.

And while it is gravely oversimplifying to say this is why I drink, drinking does begin as a bulwark against the onslaught of mama drones, an enjoyable evening ritual, a life raft—cheaper and easier to do with young children than yoga or running. Only later does it become the best part of every day.
If Brownell's experience is any guide, far from keeping women from drinking, the stereotype of the mother as angel in the house may actually drive them to it. For her, drinking was a way of recapturing an old identity, an identity partially erased by society's assumptions that moms are no fun, don't look good in heels, and are brainless.
Cheever (a sober alcoholic whose father John Cheever had alcohol problems too) focuses mainly on America's widespread acceptance of drinking — and, in some situations, even of drinking and driving — but she also offers a telling speculation about Schuler's thought process:
Diane Schuler was a mother of two small children who loaded her own kids and three others into her minivan for a long drive home from a camping trip. Small children, because they are so tied to our hearts, have the ability to drive us crazy with their complaints and carsickness and impatience. (Small kids are special in this regard.) Perhaps to fortify herself for the drive, Schuler reached for vodka and pot, substances she had probably used in the past. It may not seem obvious to someone who has never had a drinking problem, but for a woman whose most reliable support had become alcohol, it could make a kind of sad, twisted sense.
G/O Media may get a commission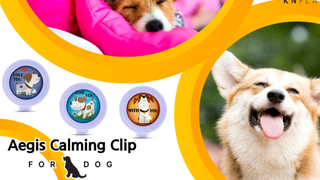 20% off
Aegis Calming Clip for Dogs
Dealing with kids, Cheever points out, is hard. It's especially hard when your "marriage starts having more bad days than good," as Brownell's and possibly Schuler's did. And for some moms, alcohol can be a refuge from these difficulties. In an old but highly worth-reading article, also in Women's eNews, Gretchen Cook writes that "society has generally stereotyped alcoholics as the guy curled up with his bottle on Skid Row," and this severely hampers efforts to help women like Schuler. Cook talks to Tracey Deschaine, a nurse who has worked in recovery centers and who says that the Alcoholics Anonymous approach most popular for treating alcoholism isn't well-suited to women. She's especially critical of the First Step, which requires AA members to admit powerlessness over alcohol. She tells Cook,
Women have known all along they're powerless, that's part of the reason they fall victim to drugs or alcohol. They need to be told they have power inside them to get well. And in the Fourth Step, you have to go out and emotionally flog yourself. Nobody has to tell women to flog themselves. They do it all the time.
While the idea that all women emotionally flog themselves is a stereotype itself, it's worth noting that AA encourages people to embrace a feeling many women struggle against: the feeling that outside forces control their lives. Some of these outside forces — damaging assumptions about motherhood, lack of readily available childcare help, higher expectations of mothers than of fathers — need to be challenged, not accepted. Only when we recognize that mothers aren't perfect, and that they sometimes use dangerous coping mechanisms to deal with the very real stresses of their lives, will we be able to stop Diane Schuler's tragedy from repeating itself.
"How Could She?" Well, I Have A Theory [Salon]
At First, Drinking Made It Easier to Be a Mom [Women's eNews]
New Research Confirms Alcohol Is Gender-Sensitive [Women's eNews]