"Katherine Heigl has played stereotype after offensive stereotype during her brief blockbuster career, and upon seeing a trailer for Killers last night I decided enough was enough, writes Kelsey Wallace at BitchMedia.com.
Wallace takes a "Tour de Douchebaggery" of Heigl's four biggest film roles, starting with Knocked Up, which, Wallace admits, is "probably her best," since "she stands up for herself, demands that her partner take responsibility for his own actions, and at least attempts to show a nuanced view of a woman dealing with an unexpected pregnancy." Unfortunately? "It's all downhill from there." Yes, uptight-and-single flicks 27 Dresses and The Ugly Truth were painful. The former, Wallace claims,
Reinforces every stereotype in the straight-cis-rom-com book: women are obsessed with marriage, women who focus on their careers can never be happy, younger sisters and best friends always have hinges on their heels, men who are rude usually turn out to be soulmate material, a perfect wedding equals a perfect marriage, and so on.
The latter? Wallace quips, "I practically vomited from frustration while attempting to watch it."



G/O Media may get a commission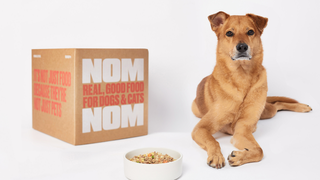 And now: Killers. In which Heigl plays a lady who is — shocker! — uptight and single. And then uptight and married! As you can see in the trailer (above), the fact that said woman doesn't even know if she wants to be called Jennifer, Jenny or Jen screams "confidence issues!" and the whole woman-shrieking-upon-seeing-violence-and-guns thing is so tired. Are we not living in a post-Angelina Jolie world?
Kelsey Wallace suggests Heigl find a different kind of character, but you have to wonder how much of it is her fault. Of last year's Top 10 movies, two were animated (Up; Alvin & The Chipmunks); one was pseudo-animated (Avatar); four had predominately male casts (Transformers, The Hangover, Star Trek, Sherlock Holmes) and two were teen-driven (Harry Potter, New Moon). Only one film had a woman in the lead role, and it was The Blind Side (luckily, she was surrounded by large male football players!). A few lady-centric movies like The Proposal, Julie & Julia and It's Complicated did well, but actresses — and audiences — were also offered All About Steve, Bride Wars and Confessions Of A Shopaholic. (Whip It! was an uplifting, feminist-y story that theater-goers ignored.) Hollywood is experiencing a drought of flicks with smart, kick-ass, non-stereotyped women. So while it's safe to say that Heigl has made some bad choices, it seems like we also have to ask: What does she have to choose from?
P.S. This movie was better sixteen years ago when it was called True Lies.