Women have long had the honor of being the only ones with birth control pills available to them, but new research suggests this could soon be changing. Two new studies have just come out which make non-hormonal contraception for men look like it could be a real thing someday soonish — and we might even be able to treat certain kinds of male infertility while we're at it. We'd better start brainstorming some fun nicknames for this drug, since "whore pills" is already taken.
The first of the studies was conducted by Lee Smith of the University of Edinburgh. His team used drugs to alter various genes in mice, and then they identified which of the mice ended up being infertile. They looked at which genes had been modified in those mice and examined the effect they had on sperm development. They were able to pinpoint one gene specifically, called Katnal1, which plays an important role in sperm formation. If the protein it makes is not present, the mouse's sperm doesn't mature in the testes and won't be able to fertilize eggs. Basically, you end up with a bunch of immature sperm running around with no idea what to do.
So, you can see where this is leading. They suspect this same gene may be at work in humans, and if they can find drug that turns it on and off, then they might be able to a) cure any infertility that results from the gene not working and b) create a temporary form of non-hormonal birth control for men. Oh, no big deal. Ha. Of course if they could do that, the entire human population would freak the hell out because FINALLY it would be men who had to remember to take their pills every day, etc. There's also talk of being able to use gene therapy to turn the gene off forever, a kind of genetic vasectomy, but that seems like the least pressing of the issues, since the regular "snip snip" vasectomies are probably much easier than trying to manipulate people's DNA.
As promising as Katnal1 sounds, there are doubtless other genes which also play a role and could be modified. Identifying some of them was the goal of a second study, led by researcher Carole Ober of the University of Chicago, which cast a wide net looking for all possible genetic areas that affect male fertility. The study started by looking at the Hutterites, a religious group that lives in colonies sort of like the Amish. The Hutterites aren't allowed to use any contraception, and they prefer very large families—that's lucky since that's where using no birth control often leads… Anyway, they studied Hutterite men who had one or more children and looked at family size and birth rate. They were able to pinpoint more than 40 genetic regions that influenced fertility in these men. They then compared this with another sample of men in Chicago, and nine of the regions matched up. So, now there are some general areas on which to focus further research, similar to what Smith has already been doing with Katnal1.
As glorious as all of this genetic birth control sounds, Smith admits it will be "relatively difficult" to accomplish. Still, he estimates that treatment for gene-based infertility could be here within five to ten years, and a "genetic vasectomy" could be available within the same time frame. It's safe to say that a large percentage of humanity is gently urging them to figure this out ASAP. The sooner men have their own version of whore pills the better off we'll all be—and just think how much fun it's going to be to watch male politicians rush to provide these pills free of charge to every man in the country without even calling them sluts first.
G/O Media may get a commission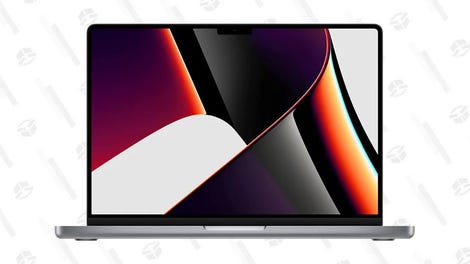 Save $300
2021 14" 1TB MacBook Pro
Infertility Genes Could Lead to Male Contraception [LiveScience]
Male contraceptive pill hopes after gene discovery [Telegraph]
Image via Peteri/Shutterstock.