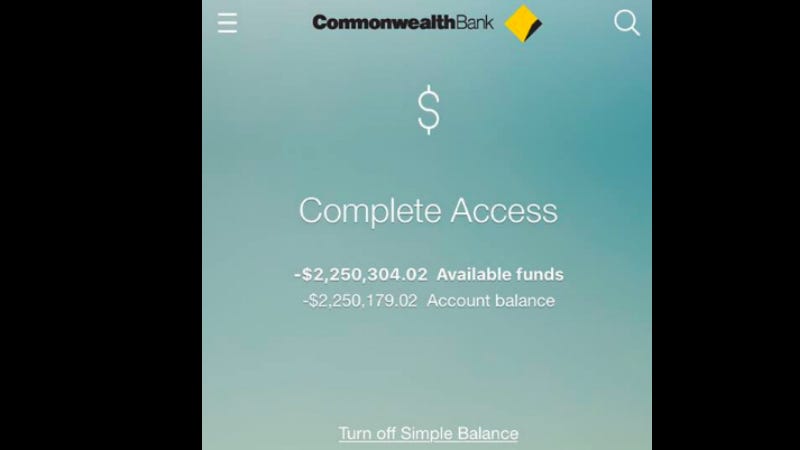 If you've ever gone to pay a bill and accidentally entered one... or six... extra numbers then you're familiar with this man's plight.
When Calum Mawson, from Sydney, paid his phone bill for Telstra on Friday, he claims he was paying $161 in U.S. dollars from his account with Commonwealth Bank.
Mawson later saw that the total bill was 2,250,623, which converts to $1,612,526 in U.S. dollars. He was told the amount wouldn't clear, but as Mashable reports:
The next day, however, he woke up at a friend's house, went to order an Uber and was rejected for having insufficient funds. "It ruined me for the weekend, I just had absolutely no money," he said.

After he called the Commonwealth Bank, the staff helped him out, he said, suggesting they were shocked the amount had even been approved for withdrawal.
While the phone company blames Mawson for the mixup—calling it an "accidental user error"—Mawson denies ever entering the wrong amount.
"Commonwealth sorted everything out and were helpful," he told Mashable, "but Telstra's customer service has been horrific." His account was back to normal by Monday.
---
Image via Facebook