Late last year, Texas passed Senate Bill 11 which officially allows students to carry concealed weapons on campus. The bill, which goes into effect on August 1, has already had a dampening effect on campuses: Earlier this month, the president of the Faculty Senate at the University of Houston warned professors not to "go there if you sense anger," as a safety measure for faculty.

The legislation was largely opposed by leaders at Texas' public colleges for reasons ranging from safety to dampening of campus speech. "It's a terrible state of affairs, Jonathan Snow, the president of UH's faculty and person behind the safety presentation, told The Chronicle of Higher Education. "It's an invasion of gun culture into campus life. We are worried that we have to change the way we teach to accommodate this minority of potentially dangerous students."

The very idea that teaching at Texas' campuses is unsafe has, according to The Guardian, had an impact on the state's ability to retain and recruit top academics. Frederick Steiner, Dean of the architecture school at the University of Texas-Austin, will leave the university at the end of the summer. His decision to take a new job at the University of Pennsylvania School of Design was largely motivated by Bill 11's passage. The Guardian reports:
"I, in a way, felt that public higher education was under assault, and then the campus carry bill came along and required us to allow people with concealed handgun permits to be inside of buildings and it excluded private universities in the state, even though many of the private universities receive various big subsidies," he said. "In that context, when I was called in the fall by several universities I didn't say no."
G/O Media may get a commission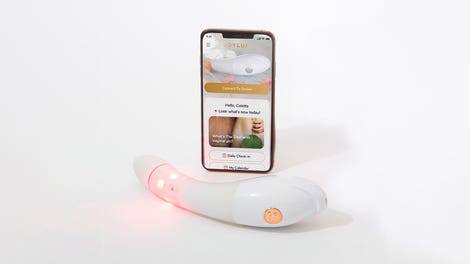 $50 Off
Joylux vFit Gold Device
That concern was echoed by a handful of academics, including Siva Vaidhyanathan, a UT alum who the university was trying to hire away from the University of Virginia. Vaidhyanathan was swayed against returning to his alma mater because of Bill 11. He told The Guardian:
"I concluded that if there were a situation in which a faculty member insisted on having no weapons in the classroom and that faculty member were challenged on that, I would have to be in a position where I would have to decide between supporting that faculty member and his or her decision to protect the sanctity and security of the classroom, or to respect the state law. I concluded that I would in every case have to stand with the faculty member and violate state law. And that would mean I would be fired and I would not want to even put myself in a situation where I would have to make that decision."
Vaidhyanathan and Steiner's feelings about guns on campus aren't unusual. A survey by the Chronicle found that most academics are "constantly worried" or "often worried" about gun violence on campus; something that's becoming practically commonplace on campuses. Many of the faculty surveyed expressed concerns over confrontational or angry students or students from whom they feared retaliation. These stories aren't particularly unusual: handling angry undergrads or dealing with harassment seems to be a regular topic of discussion among TAs and adjuncts—those with virtually no job protection or ability to simply leave the institution.
But it seems to be the new normal, of sorts. Margot Backus, an English professor at the University of Houston, told the Chronicle that she "won't alter" her syllabus, which covers LGTB contributions and themes. "I'm taking a risk doing that," she added.
Contact the author at stassa.edwards@jezebel.com.
Image via AP.