On Monday, Madonna broke ground on a new school project in Malawi; today, she takes to the Huffington Post to ask for donations. Her megawatt star power helped engage media attention - but are high profile celebrities actually hurting progress?
In the new issue of African fashion magazine Arise, reporter Hannah Pool examines the idea that "all Africa ha[s] to offer the world was begging bowl." The article, titled "Good Will Hunting," starts off with a bang:
"When high profile celebrities get shown visiting disadvantaged areas in Africa and those images get beamed out to the rest of the world, I believe they almost do more damage than good," says Moky Makura, Nigerian-born, Johannesburg-based author, M-Net presenter and founder of the Africa our Africa blog. "We don't want to keep reinforcing the image of a helpless continent. We will only eradicate our problems when we build economies based on commerce, not charity. To do this, Africa needs to be seen as an investment destination or trading partner, not as a charity case.
Pool then delves into the conundrum facing many activists on the continent - if people are embracing the idea of "trade not aid" as a way to push forward development, who benefits from this "charitainment?" Pool elaborates:
The merging of charity and entertainment - or, as Time magazine called it, charitainment - has led to some damaging consequences. Celebrities (and their agents) have realised that being seen to care about Africa brings instant cool. About 25 years after Live Aid, A-list celebrities are forever falling out of the pages of magazines such as Hello! or OK!, tearfully waxing lyrical about how spending five minutes in an African orphanage changed their whole view on life. And thanks to Madonna and Angelina Jolie, some Western media appear to be under the impression that the best way to empty Africa's orphanages is not the eradication of poverty but mass adoption by wealthy pop stars.

"Whether it's Bono shilling for AIDS dollars, Angelina and Madonna toting their African offspring, Gwyneth [Paltrow] and David Bowie declaring they are African, or Matt Damon and George Clooney rallying for Darfur, it appears that a new generation of philanthropists have taken up the 'White Man's Burden'," says South African academic Zine Magubane on the pan-African blog Zeleza Post.
G/O Media may get a commission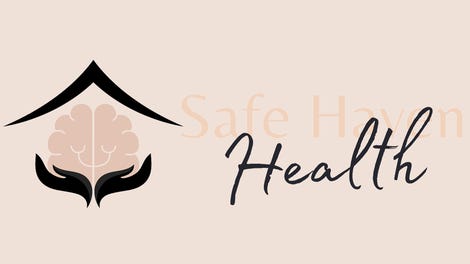 Addiction counseling
Safe Haven Health
As soon as Pool mentioned Matt Damon, I immediately thought of this bit from Entourage:
"Gimme the fucking check Vince!"
At any rate, Pool drops the bomb that's been hovering over any discussion of aid and Western involvement in Africa. The idea of The White Man's Burden actually stems from a Rudyard Kipling poem of the same name. Scholars have long debated if 'White Man's Burden' is a love letter to imperialism or a satirical take-down - Kipling was an avid imperialist but was also a satirist, and his intentions with the piece aren't fully understood. However, the poem and the term have been propelled to the heights of infamy due to the application of the core concept around the globe. (Personally, I prefer Henry Labouchère's acid-tongued retort, The Brown Man's Burden - fascinating how both poems were written in 1899, but still resonate to this day).
One line from Labouchère - Let all your manifestoes/Reek with philanthropy - cuts to the quick of how a "trade not aid" movement developed on the African continent. All this "philanthropy" normally comes with strings and conditions, and it can actively undermine those looking for long term solutions to a problem. Pool, in fact, discusses the work of Dambisa Moyo, a Zambian economist whose book, Dead Aid, who argues that aid only breeds dependency:
"Aid has been, and continues to be, an unmitigated political, economic, and humanitarian disaster for most of the developing world," says Moyo. Rather than wanting to promote Africa as a place of business and opportunity, the West prefers to have Africa as its needy child. After all, imagine how scary a strong capitalist Africa would be. Moyo argues that aid keeps Africa politically and economically pliant, and that celebrities, with their passion for doing good rather than doing business, simply help maintain this status quo (whether they mean to or not).
She adds:
For some, 'glamour aid' is a non-topic. Africa needs money and fast. Getting people to focus on anything else - business opportunities, the arts or tourism, for example - is tantamount to rearranging the deck chairs on the Titanic. The fact is, celebrities raise billions of dollars for Africa, and they generate immeasurable amounts of press coverage for previously ignored causes. Who in the West had given Malawi a second thought until Madonna pitched up, bringing with her the international media and, undoubtedly, valuable donations? And wouldn't thousands of African children be without antiretroviral drugs if it wasn't for Keys and her Black Ball fundraisers in aid of Keep a Child Alive? [...]

"Africa as a continent is torn by many issues, which are beyond the people's control, including poverty, AIDS, and genocide, says [Paschorina Mortty, of events company The One Event which deals with foundations], "so the more celebrities who want to support this beautiful continent, the better. Celebrity support opens up media space and allows the issues to come to the attention of the public and policymakers. Rightly or wrongly, we live in a society where the media and public have a strong interest in celebrities." [...]
Does this interest translate into the public good, or does it just become another way to prolong a problem? In the case of Madonna, I'm not too sure. Her earlier interest stunk to high heaven with the white savior complex, and the controversy over David Banda's adoption added further fuel to the fire. After spending some more time in Malawi, she seems to have shifted out of the idea that one raises awareness by adoption and horrific images of suffering, and has shifted to promoting projects and infrastructure. The new school is a good start, and a step in the right direction. But what will Madonna do next? Will she continue learning and implementing projects that contribute to long term solutions? Or will she go back to the standard celebrity charity junket? (If her plea on the Huffington Post is any indication, we are heading back to "your one time donation" territory.)
As Pool says:
But if all celebrities do is talk, demand money and portray the same old Africa of war, famine, and poverty, should they really be congratulated? Shouldn't we challenging them to come with something new to say about Africa?
Madonna Launches Malawi School Construction [Reuters]
Raising Malawi: Will You Join Me? [Huffington Post]
Arise Magazine [Official Site]
The White Man's Burden [Wikipedia]
Related: The White Man's Burden [Modern History Sourcebook]
The Brown Man's Burden [Dan McDowell's History Projects]
Dead Aid
Related: Meet The Neo-Colonialists: Madonna And Vanity Fair [Racialicious]