The new Vanity Fair came the same day as the Conde Nast supplement Fashion Rocks, but both left us with a similar overwhelming sensation: that of our heads silently screeching I WANT MY NEURONS BACK. Which brings us to our first installment of what we hope will be a fun exercise for you and all your friends: "Eternal Sunshine of the Celebrity-Spotless Mind," wherein you get to pick the celebrities whose existences you most regret knowing about. It's tough to choose, what with so many boldface names — Leigh Lezark! Brooke Hogan! Dante! Cacee Cobb! — swimming around your precious mental RAM. So we're splitting up the poll into categories, the first inspired by next month's VF profile on the winsome male hangers-on of the Hollywood club scene, Kevin Federline, Cisco Adler, Steve Aoki, the Madden brothers and Pete Wentz. After the jump, the poll — and our "voter's guide" to the story's best anecdotal highlights, lest you didn't hate yourself enough already.
The story's writer, Nancy Jo Sales, clearly knows you're all ready to click Cisco Adler, about whom the very little you do know (Mischa, balls, "firecrotch") is eating up a section of your brain that feels all the more precious for how completely worthless it is. And, so she takes a contrarian angle to encourage you to rethink your vote, gently referring to him the "Rodney Dangerfield" of his tribe of young oft-do-blondes. There, there, she seems to be telling you. That "firecrotch" thing — what was that if not a mere statement of the obvious? Which in light of recent events, rather pales — heh heh — in comparison with some of Ms. Firecrotch's more offensive utterances? We'll admit it, we found ourselves thinking Cisco was kinda endearing by the end, whereas our former emocrush Pete Wentz comes off like a total "oooooh, mindplay! I'm so clever" douchebag. K-Fed, meanwhile, is generally himself, and the Madden brothers, whom we're providing immunity from this poll (they actually are legitimately wealthy) and Steve Aoki (who belongs in another category altogether, since he's not really a starfucker but rather a token minority.) (Not that we are proud to be able to make that distinction, oh god kill us now.)
Cisco

(As for why Paris had a naked picture of him, Cisco offers, "I went through a naked period.")
"My balls are more famous than I am, how crazy is that?"

"Look, they're young, these girls, and they're thrown this bucket of shit, and it makes them act kind of weird. If they were all locked in a room together, they'd come out the best of friends...if they lived."

"Mischa's the most beautiful girl on the planet. Sometimes I would wake up and see her on the pillow next to me and be like, Oooh, there she is..I used to be a horrible cheater; in this last relationship I didn't cheat once, I changed. Sometimes I used to cheat and go back and make love with my girlfriend on the same day! I used to get off on that. I used to think I was so dope. My dad was a womanizer, so I always thought I had to be a womanizer. My dad's a player, my dad's one of the world's greatest pimps ever. He's cool, he's brilliant."
K-Fed

"My mom used to call me 'the womanizer' when I was younger. That says it all. I love women. I mean, I love women, you know?" What's not to love? I ask. "Exactly"
G/O Media may get a commission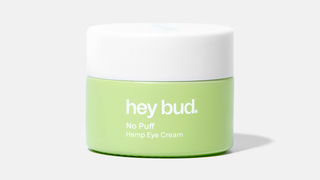 15% off
Hey Bud - No Puff Hemp Eye Cream
Pete Wentz

"Gotta kiss the starlets"

"They keep telling me I'm a mogul"

On whether he's dating Ashlee Simpson: "No. But I am dating someone. Say it's a dude. I keep giving interviews where I lead people to think I'm bi. So be it."

On whether he ever fucked Lindsay:"A lot more — and a lot less — happened with Lindsay than people think."
Gawker Media polls require Javascript; if you're viewing this in an RSS reader, click through to view in your Javascript-enabled web browser.