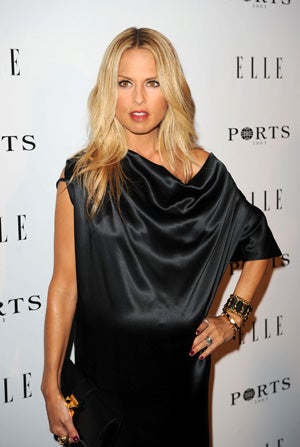 It's been two days since reports surfaced that Rachel Zoe checked into Cedars-Sinai in Los Angeles to give birth to her son. While the celebrity stylist's Zoe Report is still operational, the silence from her typically active Twitter account—through which she confirmed her pregnancy—would suggest that something is indeed going on behind the scenes. But now that a few days have passed with no word, people are wondering if Zoe and her husband Rodger Berman are simply having some private family time or if, god forbid, something went awry during labor and delivery. Hopefully it's the former. But it's also possible that she's experiencing one of those 36-hour nightmare labors.
Maybe it's just that in this digital age—in which people alert the entire internet to what they put in their coffee this morning, what shoes they're wearing at the moment, and post pictures of what their lunch looked like—we've grown accustomed to constant updates about the completely mundane, and we expect immediate announcements when it comes to more important news. But really, we just want to see a picture of what that baby is wearing.
UPDATE: Rachel and Rodger have welcomed a baby boy, Skylar Morrison.