A bitchy white woman belittling her black maid. A Latino man being tied up and called racial slurs. A black woman being offered for sale at a slave auction. All of these are awful in reality, but for people who are into race-play — or racialized sexual situations — they can be extremely hot. I talked to two people familiar with such situations about how the worst parts of racial prejudice can be explored — and even exorcised — through sex.
Mollena Williams, who blogs at The Perverted Negress, has done race-play both for her own pleasure and as a demonstration at kink conventions. She's also currently in a relationship with a "sort of white" man (he's also part Native American), where she's the slave and he's the master. Williams told me her interest in slavery started early. She remembers seeing Roots on TV at age eight and thinking to herself, "wow, I have fantasies about really bad things." When she became involved in the kink community as an adult, many other kinky black people were critical of master/slave relationships — some threatened violence toward anyone they saw treating a person of color as a slave. She describes this time in her life as "really difficult," but she ultimately said to herself, "I will not, after so many years of struggling, have someone who doesn't know me dictate my sexuality." She adds, "if you go back and look at what feminism is about, it's about us taking charge of our bodies and our destinies." And she sees her ability to choose a master/slave relationship "with intent" as "a mark of how far feminism has come."
That relationship currently is a long-distance one with a man she calls The Dominant Guy on her blog. Since he's not particularly interested in what she calls "high-protocol" master/slave interactions — things like having her kneel while he gives commands — their relationship might look "very ordinary" to outsiders. She says, "you might not notice any difference except that there's no point where I will say, 'I don't feel like doing that.'" If TDG asks Williams to do something for him, she does it — unless it violates the Prime Directive, which she articulates thus: "it is the primary responsibility of the salve/submissive to protect the master's property up to and including from the master themselves." So if TDG asks her to do something that will harm her, it's not only her right but her responsibility to say no.
Practically speaking, the kinds of tasks Williams does for TDG are banal, sometimes amusingly so — one example she gave me was helping him comparison-shop for a new printer. When she's visiting him, she might also do his laundry, make breakfast, run his errands. "Those menial tasks," she explains, "give me time to be outside of my own headspace," helping her internal monologue shut down and calming her. Williams clearly enjoys being "in service" to TDG, but she's fully aware of the implications of their arrangement, in terms of both gender and race. The two have a sense of humor about their relationship: she'll say things like, "I appreciate that you're a traditionalist, going after black slaves. We're really in fashion this fall." Of the race issue, she says, "ignoring it is not something that is really feasible, because people are going to look at us and they're going to see a white man kicking around a black woman."
Williams couldn't be in a master/slave relationship with just anyone — she says "I have to really trust that person, and they have to have an intelligence that outstrips mine, whether they're smarter, have greater emotional intelligence, or are more stable and grounded than me. When she relates to her master, she wants to "know that I can't out-think you and that I don't have any desire to." She also has to be in love.
G/O Media may get a commission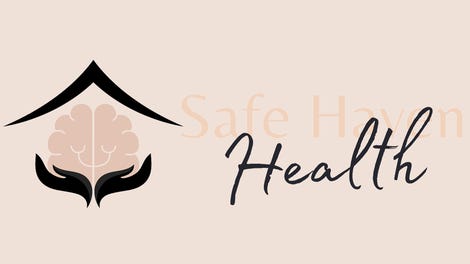 Addiction counseling
Safe Haven Health
For S., things are a little bit different. He asked to remain anonymous because he got involved with racialized sex through prostitution. S. likes to say he got into sex work for the healthcare. He found out that a clinic in his city gave free basic healthcare to sex workers, and as a young artist without health insurance, he says, "it's ironic that in order to get the healthcare that I needed, the easiest way was to do sex work." From one early client, S., who is Latino, learned "that people would pay for me to get thugged out." "People don't know if I'm Latino, or black, or mixed," he explains, and the client "basically told me how to position myself, how to use the fluidity of my appearance to make money off of people's different racialized fantasies." Initially, S. struggled with race-play sex work, in part because his academic study often focused on race theory — he was quite aware of the history and implications of what he was doing. But over time, he started to enjoy the irony of playing with the very racial stereotypes he'd studied. He says, "I think what made it easier was it being commodified exchange, that it was drag in a way. It was something that I could put on and take off — it wasn't me."
S. also felt like he was doing "kind of a service" — and not just to his clients. In his early twenties, before he started doing sex work, a man he was having sex with took the encounter to "this extremely racialized place" and started hurling racial slurs at him, all without S.'s consent. S. saw his racialized sex work as a way to move past that experience, and to help keep it from happening to other people — he was giving men who wanted to racially degrade someone an opportunity to do it safely and consensually, without traumatizing someone like he'd once been traumatized.
"Lots of people have these racialized fantasies," says S. "They just don't know how to talk about it, how to find people who are into it, and how to engage with it in a way that at the end of the day is respectful." That's the service he provided, and while he no longer does sex work, he says he'd be happy to facilitate race-play scenes or parties for others. He describes a white man he once met who explained his interest in race-play with a rationale that evokes Avenue Q — "There is a level where everyone's a little bit racist." For him, racialized sex was a way to "exorcise" racist feelings, to "get these feelings out while getting off."
Williams's errands for TDG don't look much like the race-play scenes S. was a part of, but she has taken part in such scenes at dungeons or kink conventions. When she's choosing a top for such scenes, she'll avoid anyone who claims to be "colorblind" or not racist at all. Such a person may not be very self-aware. Instead, she'll ask her potential top, "when have you felt yourself behaving in ways that were racist, or that were bigoted," and listen to their stories. "We are tribal people," Williams says, and "racism is an extension of that clannish tribalism." It's "a part of who we are as people." A lot of us do our best to ignore our racist feelings, but for Williams, for S.'s clients, and for many others, race-play can be a way of bringing these feelings into the open.
Williams is all too aware that many outsiders might look askance at both her race-play scenes and her current relationship. But in a 2009 interview with Racialicious's Andrea Plaid, she said she thought her ancestors would be "delighted that I can FUCKING CHOOSE to do this for a few bloody hours." She explained, "I can go into the Big Ass Ice Cream Parlor of Racism and have a sample spoon, and leave. [...] I'm not trapped there being force fed the Rocky Road Ice Cream of Oppression until I am sick." This doesn't mean, of course, that oppression no longer exists. But at least Williams can now choose the kind of sex, and the kind of relationships, that she wants. And for her, that's an expression of freedom.