Blogger Hayley Elisabeth Kaufman has a post [link possibly NSFW] on Refinery 29 about fashion magazines that offer eroticism with style. She writes:
With the lines between fashion, eroticism, and porn becoming less and less clear, it seems perfectly on point for a sexy slew of stylized skin mags to arouse new curiosity.
While most mainstream American magazines tend to be rather modest, magazines like French Vogue (see Lara Stone, etc.), Purple Fashion and Dazed & Confused will often print "artsy" nudes.
Kaufman adds Paradis, the biannual "magazine for the contemporary man"; Jaques, a "fashion-conscious erotic mag" with a no-airbrush policy; the rather self-explanatory Butt Magazine; "smut-meets-art" pub S Magazine and Purple Sexe to the list. These publications are "high-end," and along with the bare breasts of model Lily Cole, you'll find an interview with Damien Hirst and photography by Juergen Teller.
It's interesting to think about the subtle intricacies that make a nude photograph "highbrow" or "fashion." When Agyness Deyn poses without clothes, is it automatically a fashion shoot? When a woman poses for Straight Stuntin, is it automatically porn? (I also wonder about the sexualization we place on womens' bodies; a woman with D-cup breasts can have just as much or as little sexual experience as a woman with an A-cup, but chances are, we'd read a nude photograph of a woman with D-cups as "sexier" or "raunchier." And do some people automatically think a naked woman is wilder, sexier, raunchier if she is black?)
G/O Media may get a commission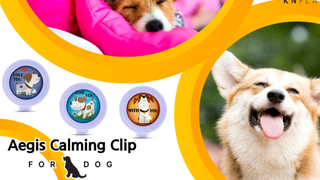 20% off
Aegis Calming Clip for Dogs
And why is it that crotch-centric American Apparel ads can be so distasteful, but the crotch-centric cover of Paradis (with strategically placed peacock feather) can be so pretty?
A New Wave Of Erotic Mags Blur The Line Between High-Style and Smut [Refinery 29]
Earlier: Advertising Taking Cues From Porn: What Is The World Cumming To?
Why French 'Vogue' Is Better Than American Vogue, Part I: Boobies
The Emperor Model Has No Clothes
American Apparel Will Satisfy All Your Crotch-Covering Needs (But Just Barely)