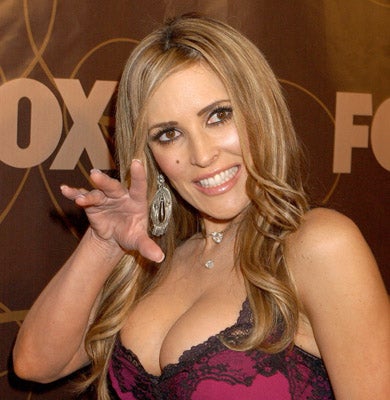 A week or two ago I glanced up from my laptop long enough to catch my first glimpse of a commercial whose audio I had heard dozens of times before. It was for Nutri-System, and the audio consisted of a woman's claim to have lost 41 pounds following the weight-loss regimen. Is that Jillian Barberie? I wondered, unaware that the morning television personality I had watched habitually for years as a resident of Los Angeles in the earlier part of this century had since changed her name to Jillian Barberie-Reynolds or, more to the point, that she had become fat. (And, mercifully, thin again.) I consulted Google: indeed, she had gained 41 pounds. And what unfortunate fate had occasioned this traumatic bloat in Jillian's trademark svelte frame? Oh, pregnancy. Hmm. Well, then. It is now a few weeks later, and I find myself mulling the merits of Lisa Marie Presley's libel lawsuit against the Daily Mail for a related phenomenon, the equation of the weight gained due to one's pregnancy with weight gained due to eating an excess of food.
Now, surely the Daily Mail can argue that Lisa Marie's pregnancy may have occasioned her to consume an excess of food — indeed, that she was using pregnancy as an excuse to do so — but the truth is that for some time we have been watching a steady erosion in the customary grace period allotted to a female celebrity's figure maintenance to account for her part in the creation of a new human being. And while both Ms. Barberie-Reynolds and Ms. Presley stand to gain financially from the blurring of the lines between the two forms of weight gain — and that is to ignore the myriad other ways female celebrities have managed to line their own pockets, in addition to those of the celebrity-industrial complex, through the conception (or failure to conceive) children — I am beginning to wonder if the whole thing isn't a little, well, degrading to the very culture of human life the media is supposed to be celebrating when we fetishize fertility/eschew the subject of abortion in all consumer magazines and blockbuster movies/pay seven-figure ransoms for baby pictures.
No, seriously, actually, whatever. It's just this week's sign of the apocalypse etc. etc. But you know.