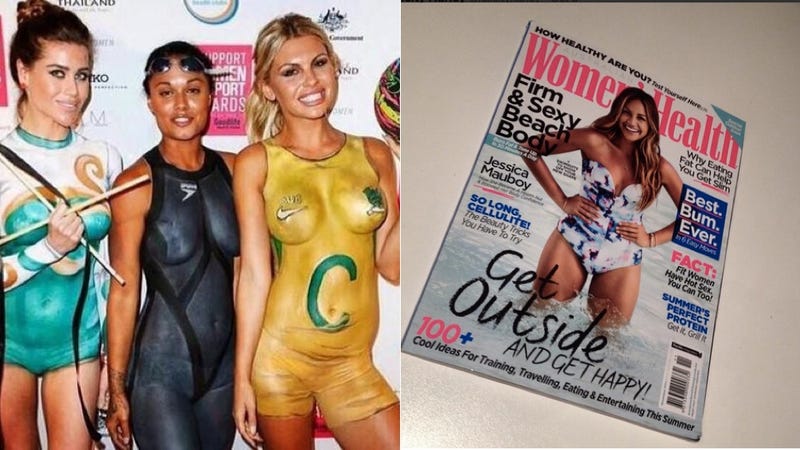 Let's celebrate women in sports! Let's hire nude body paint models to do so! Wait … that might not be the best idea. Women's Health Australia's staff is wishing they had this very conversation before hiring naked ladies to decorate their recent sports awards dinner in Sydney.
On Monday night, according to the Daily Mail, four models painted like Australian sports stars posed on the red carpet of the Women's Health I Support Women In Sports Awards alongside actual athletes. With nipples bouncing and slathered in green, white, black and yellow paint, others in attendance weren't so thrilled about their artistic expression. Including Danielle Warby, a board director at the Australian Womensport and Recreation Association.
Women's Health Australia editor Felicity Harley hasn't released any comment on the incident, but maybe she should just apologize for turning a celebration of women in sports into a bachelor party.
Image via Instagram.