Who needs tired sheiks and virgins when you've got hot 18th century British sailor love?
The hot new craze in romance novels (which, as any economist/pundit/chart-wonk can tell you, is the barometer for mapping cultural/political/economic change) is "m/m romance": dude love, for women, by women. (Although writing under studiously gender-neutral names.) According to the Baltimore City Paper, publishers warmed up to this notion when they saw the popularity of Brokeback Mountain with female audiences, and, always looking for a new sub-genre, started encouraging these less traditional story lines.
Although these romances deal in standard love tropes, by necessity (especially in historicals) they tend to involve more realistic situations and setbacks. Here's the description of Trangressions:
1642, England David Caverly's strict father has brought home the quiet, puritanical Jonathan Graie to help his dreamer of a son work the family forge. With war brewing in Parliament, the demand for metal work increases as armies are raised. The indolent and deceitful David Caverly is bored by his father's farm and longs to escape, maybe to join the King's Army, mustering at Nottingham. David finds himself drawn to Jonathan, and after a passing cavalry trooper seduces the beautiful David and reveals his true nature, he determines to teach Jonathan what he's learned. When David is forced to leave the farm, and the boys are separated by mistrust and war, they learn the meaning of love and truth as they fight their way across a war-torn country, never thinking they'll ever see each other again.
Then there is theBrokeback-like genre of straight-living men - often friends, seemingly often police officers - struggling with their sexuality and forbidden love. These are not, as a rule, light stories, even when the subject would seem to be standard historical fodder. In Alex Beercroft's False Colors (no relation to the u-including Georgette Heyer romp of the almost-same name), the aforementioned naval romance, there's more anguish than romping, blouse-ripping and shanties. Says the City Paper,
The pivotal points in the story are markedly different from an m/f romance. First, Alfie admits his attraction to John, who hasn't yet faced his own orientation, and John is embarrassed and demonstrably repulsed. Fifty pages later, John has his first homosexual experience; it is anonymous and disturbing for John, more realistic than romantic. As the climax of the book builds, John is asked to choose between his career and Alfie. It's 1762, and John can either become the captain of his own ship or he can risk the gallows by unsuccessfully defending Alfie against sodomy charges.
G/O Media may get a commission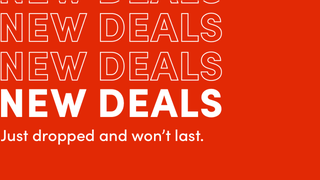 Up to 70% off
Wayfair - Cyber Week Deals
Is it too "real" for the mass market? Borders and Barnes & Noble both shelved the novel in the less-trafficked GLBT section, and had Amazon (trying to re-group from its whole 'not rating LGBT titles' fail) not given it a boost, it might have faded away. Instead, it became a bestseller. One can only imagine that in time the genre will evolve to include lighter romances, in which the "issue" of same-sex love doesn't need to serve as a dramatic lynch-pin to the same extent, and the authors can simply have fun with characters who happen to be of the same sex.
But then, as the article's author points out, the genre may appeal because it deals with classic "forbidden love": romances depend on tension and conflict - see the popularity of the societal restrictions in Regency-set novels - and we've pretty much exhausted the boss-marries-secretary-for-convenience trope. Beercroft also says she welcomes a chance to play with traditional gender roles: "Unlike f/f which has the same advantage of equality, m/m allows the writer to use characters who are not mired in feminine gender roles either. So it has a big element of escapism to it, plus the advantage of two gorgeous heroes for the price of one."But maybe there's more to it than that: I have several (straight, female) friends who prefer gay male porn to the kind "aimed" at them; it's quite possible that authors like Beercroft are onto something. The book's popularity would suggest as much. And despite some people's surprise at women writing on the subject for women, there's a funny symmetry to it: it's an open secret that there's long tradition of gay men writing traditional romance under pseudonyms. As one friend (who's done just this) wrote me, "why should we have to categorize who can write what? A good writer can find readers, period - and why should this subject be "niche?" At the end of the day, it's just a romance."
Zipper Rippers [Baltimore City Paper]