As everyone knows, the annual Video Music Awards (which aired Sunday night on MTV) is a veritable who's who of the red carpet—mostly because you're literally asking yourself WHO? every time someone new walks on stage.
While watching last night's pre-show, I made a point to note every celebrity attendee that I didn't recognize. My list was very, very long—either because I am no longer in MTV's target demographic (true), I don't know enough about YouTube celebrities (also true), or because I kept thinking that one generic-looking blonde girl in a sparkly cropped top was actually multiple people (probably true).
For the sake of education, here's is a gallery of last night's WHOs, along with—for the sake of education—a brief description of what it is that these fresh-faced young people do.
From left to right: Brett Davern, Beau Mirchoff, Jillian Rose Reed, and Molly Tarlov. All of these people are on the MTV show Awkward, which has been on for several seasons and is fairly popular. Maybe I should know who they are. Maybe I'm the issue here.
G/O Media may get a commission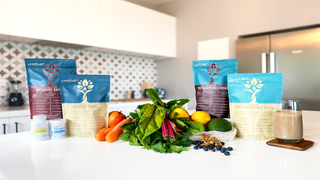 Amanda Steele (left) is a 15-year-old YouTube star who makes lifestyle videos about makeup and fashion. She reportedly has a net worth of $1.5 million. Nash Grier (center) is a teen Vine celebrity. He once said some very fun homophobic things, but has since apologized. His Vine account has also led him to a movie deal. Holland Roden (right) is an actress on MTV's Teen Wolf.
I had never heard of singer Chanel West Coast (left) before today, but here's what I know about her now. Gigi Gorgeous is a YouTube star who made waves after she came out as transgender and documented her transition on her YouTube channel. Last in line, Austin Butler is an actor who has apparently been in a wide variety of things ranging from the CW's Life Unexpected to the CW's The Carrie Diaries. He will soon be starring in the MTV show The Shannara Chronicles. You will need a different explainer to tell you what that is.

Tom Maden, Carlson Young, and John Karna are all stars of MTV's new Scream adaptation. MTV is making a Scream adaptation? Yes. [Ed. Note: It has been airing for months.]
Vic Mensa—decked out in an anti-police, pro Assata Shakur design—is a musician signed to Roc-A-Fella Records and Roc Nation. He has collaborated on songs with Kanye West, Chance The Rapper, and Damon Albarn of Gorillaz. When I told Julianne that I didn't know who Mensa was, she replied, "You need more teen friends!!!" So, uh, hey, if there are any teens out there who want to befriend me, shoot me an email. The man in the middle photo is not Nick Jonas' body double. He is a singer named Shawn Mendes. Jake Foushee is a YouTube and Vine star who gained popularity doing impressions of various celebrities (mostly Seth MacFarlane characters). He frequently collaborates with fellow Vine star, Nash Grier. Cool t-shirt, Foush.
Jeannie Mai (left) is a makeup artist who appears as an expert on various daytime talk shows. She is also the host of Style Network's How Do I Look? and USA's Character Fantasy. Arden Cho (center) is a singer and actress. She, like everyone else at this award show, appears on MTV's Teen Wolf. Kelsea Ballerini (right) is a country singer. She has a song called "Love Me Like You Mean It." ¯\_(ツ)_/¯
Here is a band called Walk the Moon. Moving on!
Matt Cutshall (left) is a man on Vine, Arielle Vandenberg (center) is a woman on Vine (she's also appeared in a few TV shows) and Matthew Espinosa is a boy on Vine.
And finally:
Some grandpa.

---
Contact the author at madeleine@jezebel.com.
All images via Getty.