The new issue of Vivre, the exquisite luxury magalog whose tagline is "Living With Style," arrived in mailboxes this week, shilling expensive shit right as the economy goes down the toilet. While the point of Vivre is luxe, not affordability, I wondered: What could one buy with just $100? Anything? Flipping through the pages containing a $3,400 crocodile purse, $650 sunglasses and $1,900 decorative crystal antlers, I did find a few things you could take home for a mere $100 or less. Were these things attractive or functional? No. But that wasn't a requirement! Hold on to your wallets as we enter the world of Vivre, after the jump.
You'd think that anything with a pot leaf on it would be a given in this challenge. Alas, these "edgy" crystal purses are $1,400 each.
Just one of the many pages upon which there was nothing under $100. The scooters are $25,000 each; the lamp is $2,400 and the perfumes, excusez-moi, Elixirs Charnels, are $250 each.
G/O Media may get a commission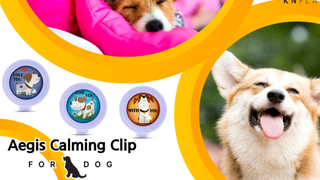 20% off
Aegis Calming Clip for Dogs
Finally! Something well under $100. Dior mascara, $27. Not as fun as a $225 watch, a $225 sterling ice cream bucket or a $300 ring of amethyst, but whatever.
Maybe you decorate your home with beer bottles and ashtrays for a hundred bucks or less. But these "beer bottle" vases are hand etched. And made from, um, recycled beer bottles. They'll cost you $140-$220. The ash tray is $600, which means if you put a lit cigarette in it, you're an asshole.
$95 will get you a set of two "glass swirls," seen in the center of this page. "Indulge your twisted side with fanciful twirled-glass pieces to display as your spirit guides," reads the copy. Yeah, you're thinking, but what do they do? Whatever they do, they're doing it now. You're looking at it.
Since the jacket is $1250, the blouse $275, the shoe $975, the tote on the right $3,380 and the rings $155-$360, the only thing you can buy on this page is ONE horn bangle at $65.
More stuff for your home: Crystal anters too pricey at $1,900? Don't have the funds for a $9,000 side table or a $2500 lucite rococo chair? You can still pick up ONE mercury glass votive candle, pre-filled with wax! Sixty bucks.
Perhaps you'd prefer ONE spice bowl ($75) or regular bowl ($55)? Or ONE napkin ring ($95)? Too bad you won't be able to get the $235 salt and pepper shakers: Thanks to the Republicans, elephants are having a year.
Vivre [Official Site]