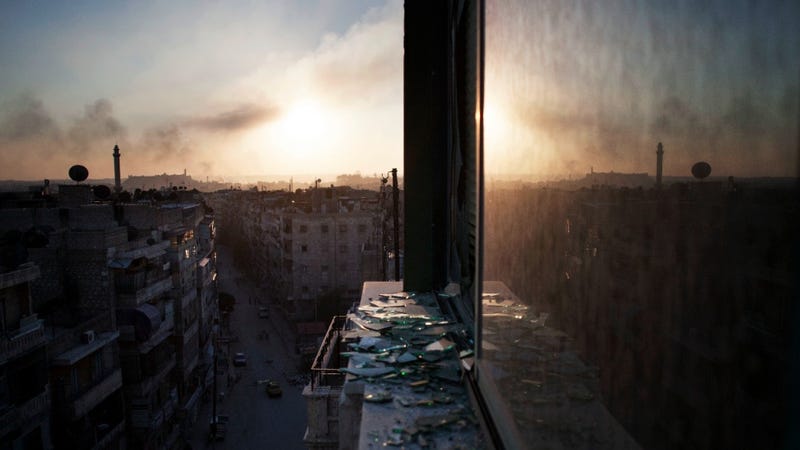 Francesca Borri's harrowing essay on being a freelance reporter in Syria would be bad enough (blood-hungry editors pay her a pitiful $70 for newspaper stories) without the sexism:
And then, of course, I am a woman. One recent evening there was shelling everywhere, and I was sitting in a corner, wearing the only expression you could have when death might come at any second, and another reporter comes over, looks me up and down, and says: "This isn't a place for women." What can you say to such a guy? Idiot, this isn't a place for anyone. If I'm scared, it's because I'm sane. Because Aleppo is all gunpowder and testosterone, and everyone is traumatized: Henri, who speaks only of war; Ryan, tanked up on amphetamines. And yet, at every torn-apart child we see, they come only to me, a "fragile" female, and want to know how I am. And I am tempted to reply: I am as you are. And those evenings when I wear a hurt expression, actually, are the evenings I protect myself, chasing out all emotion and feeling; they are the evenings I save myself.
Check it out (but do not read the comments under any circumstances).
[CJR]
Image via AP.