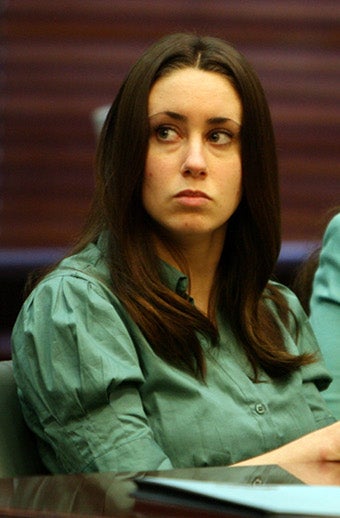 The lawyers for Casey Anthony, the Florida woman on trial for the death of daughter Caylee Anthony, are motioning to keep her sex life out of the proceedings.
According to AP, Casey Anthony's attorneys will motion during a hearing today that "sex-related questions" from an interview detectives had with witness Anthony Rosciano not be allowed. No wonder:
Detectives asked Rosciano whether Anthony was "clingy" when she had sex, whether they used protection, whether Anthony had any sexually transmitted diseases and where they had sex.
Anthony's lawyers, not shockingly, have deemed the questions irrelevant to the May First-degree murder trial. Anthony maintains that a babysitter kidnapped her.
Casey Anthony Wants Questions About Her Sex Life Prohibited During Her Murder Trial [Newser]