The New York Times Book Review's How-To Issue lists eight pieces on its cover, two of which are written by women. And guess what they're about? Raising children and cooking.
"That cover made me feel like I was in a time warp," writes Molly Templeton, who was inspired to create her own How-to Tumblr in response:
There is nothing wrong with cooking and raising children; there are lots of things right and wonderful with these pursuits. They are also, as I'm sure I don't need to tell you, traditionally female tasks, and when you take into consideration the VIDA stats, the history of gender imbalance in literature and journalism and the world at large, you might find yourself a little frustrated by the fact that it's 2012 and we are still too often relegated to writing about deeply gendered topics. (Of the 18 bylined reviews and essays in the issue, five are by women.)

I'm sure there's something you know how to do. I'm sure there are things your many brilliant friends know how to do, or something you could write about that has to do with doing a thing (most of the NYTBR pieces were, of course, book reviews). I would like to read the essays, reviews, comics, lists and more we, and they, could write in this vein - irreverent, funny, heartbreaking, ironic, wry, snarky, sweet, clever, brilliant, silly, and everything else.
Here's how you do it:
1. Write a how-to piece on the topic of your choice. Because time moves extra quickly on the internet, I would like to have the first round of essays/reviews/etc. by Sunday, August 5.
2. If you have a blog/Tumblr/LiveJournal/other internet presence, post the piece on your own blog/internet space, and email me a link.
3. If you don't have a blog, send it to me, and I'll post it here.
4. Read and link to the pieces written by other women.
G/O Media may get a commission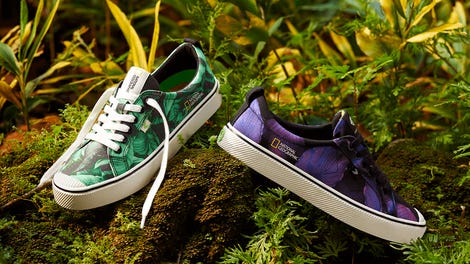 New New New
Cariuma + National Geographic
Go contribute!