30 Rock comes to an end on January 31st with a two-part season finale (it's extra long because they know we have to cry so much). Tina Fey's sitcom about show business featured one of the most unlikeable — but somehow impossibly lovable — cast of misfits in TV history. While the ratings were never great, it gained a near cult-like following because of its bizarre, peerless brand of humor, and it's been a critics darling since almost the beginning to... well, just last night at the SAG Awards Alec Baldwin and Tina Fey won their seventh and fourth trophies in their respective lead comedy categories. 30 Rock is a hit, and because its creator is one of the savviest people in show biz existence, it's departing the airwaves while it's still perfect. Like a John Mayer song.
The reason 30 Rock resonated with so many ladies isn't because it was created by a woman, starred a woman, and probably inspired a ton of women to write a spec script or two — Or maybe three? Asking for a friend. — but because it's really really fucking funny. Mercilessly funny, mocking us all in its ruthless send-ups of pop culture. I mean, I wonder if Tina Fey ever thought fans might use Jenna's dance-pop-techno-hybrid "Muffin Top" as their cell's ringtone? Asking for a friend.
Matt Zoller Seitz at Vulture put together his picks for the best 30 Rock episodes, and there's some good ones in there — especially "Succession", which brought us the very useful term "business drunk" — I want to throw a few more into the mix.
It's not that I don't think Seitz's list isn't great, it's just that these things are so personal, you know?
I'm gonna have to throw down for "Rosemary's Baby", when Liz meets her longtime TV writing idol played by Carrie Fisher, and catches a terrifying glimpse at her batshit crazy future. Carrie Fisher is perfection (I know that look, you wanna hop that train!) and, of course, the therapy scene.
Also in the running has to be the "Rural Juror". A first season favorite features Jenna's film based on a Kevin Grisham novel and The Tracy Jordan Meat Machine. Celebrity shenanigans!
"TGS Hates Women" because Joan of Snark, Chloë Grace Moretz, and Bob (short for "Bobert") Ballard.
"Queen of Jordan" because I want to watch this show so g-d badly. Haaaam!
"Apollo, Apollo" The real reason this one makes my list is because Kenneth sees everyone as Muppets. I just love it so much, and it's kinda perfect hearing that Tina Fey is going to star in the next Muppets movie!
G/O Media may get a commission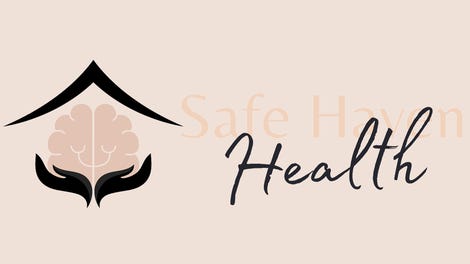 Addiction counseling
Safe Haven Health
Ok, those are my favorites. Or, at least those are my favorites right now in this very moment — if you asked me tomorrow, I'd probably have another list. There are just so many great ones, this could go on forever. What are yours? Why does this have to end? Are you totally lizzing?
[Vulture]