New research, based on national survey data gathered between 2008 and 2016, shows that an overwhelming majority (70 percent) of Americans believe that global warming is happening, and a majority (53 percent) believe it's caused mostly by human activities. A majority of Americans in every single congressional district in the country think we should set strict CO2 limits on coal-fired power plants—and yet, the New York Times notes, the Trump administration and Republicans in Congress are hell-bent on unwinding rules that would stem greenhouse gases and harmful pollution (or, as Kentucky Senator Rand Paul spins it, "suffocating regulations on our hardworking miners and their families,").
Ana Gasteyer Satirizes the Girl Boss in 'American Auto'
That's so weird and unlike Republicans, to force the country to choke down unpopular policies that are harmful to most people!
Yale researchers mapped public opinion on climate change beliefs, risk perceptions, policy support and behaviors on a number of scales—national, state, congressional district, metro area, and county. There are a ton of revelations here: on a national scale, 70 percent of Americans believe that global warming will harm future generations and 71 percent trust climate scientists about global warming. However, only 49 percent agree that "most scientists think global warming is happening," appearing to demonstrate the effective dissemination of the false, industry-funded notion that the existence of climate change is still a matter up for legitimate debate.
You can also see that on Louisiana's disappearing coast, in places like Terrebonne Parish that are literally being washed away by rising sea levels, only 35 percent believe that "global warming will harm me personally." Overall, that seems to be an idea that Americans struggle with; only 40 percent believe climate change will actually harm them, while 58 percent believe it will harm people in the U.S. Nationally, only 33 percent of Americans discuss global warming "at least occasionally," and in places like Norfolk, Virginia, which is currently both flooding and sinking, only 31 percent. The destruction of our habitat is not something people really like to chat about, which, while understandable, is also pretty scary.
G/O Media may get a commission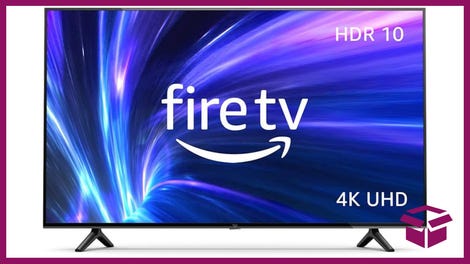 42% Off
Amazon Fire TV 50" 4K Smart TV
To find out how your neighbors feel about climate change, check out the full study here.