In the northern Indian state of Haryana, the rallying cry has become "No Toilet, No Bride."
A relative shortage of marriageable women has, the Times of London explains, given prospective brides a lot of bargaining power with suitors, and indoor plumbing has become a common pre-nuptial requirement. It's a program the local government has spearheaded as a means of reducing disease, and a comprehensive radio, print and television campaign has spread the message (literally, "If you don't have a proper lavatory in your house, don't even think about marrying my daughter") to good effect. Says one father quoted in the article, "Our daughter will be married only to a family that has a toilet at home ... [if need be] we will hold out for the construction of a new toilet."
Plumbing is a high priority for women, who find a lack of bathrooms more problematic than do men. Says one official, "I come from a village and I know that if there is no sugarcane or wheat in the fields women may have to walk very far to find privacy. It's inconvenient, undignified and, at night, it's not safe."
Many men are obliging, but apparently there are holdouts. Says another official, "People do not want to go to the toilet in the home where they cook food. And many old people enjoy the opportunity to go for a walk. It gives them the opportunity to check on their fields."
The article doesn't detail whether there will be any crackdown on public, ahem, facility use as plumbing becomes more common - surely old folks could still "check on their fields" if the spirit moved them? One wonders if, as conditions improve and with them, health and water supplies, the government will use the notion of marital leverage to impose other innovations; apparently the progress has been considerable, and the ratio of men to women should stay unbalanced for some time at least. For now, one supposes the site of a cistern in the yard must be a dead giveaway to gossipy neighbors that someone has marriage on the mind.
G/O Media may get a commission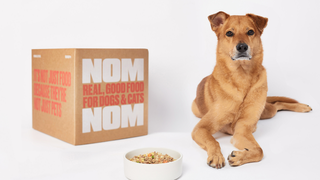 Show Us Your Loo Before You Woo, Indian Men Are Told [Times of London]