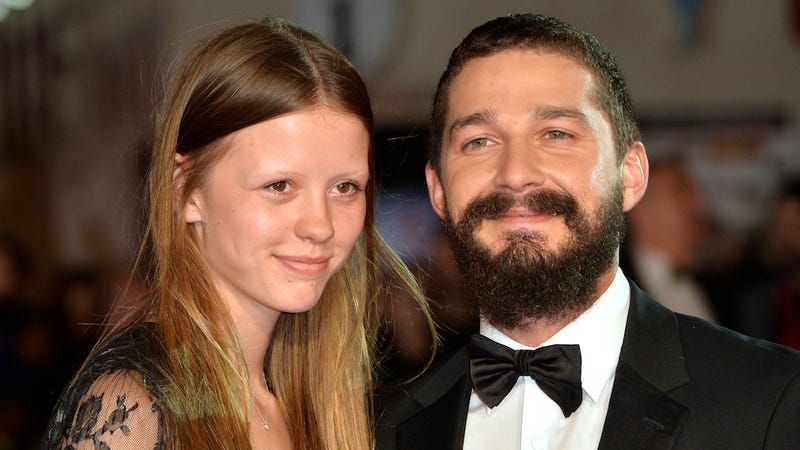 Shia LaBeouf—you thought you had him, but did you ever?

According to reports, Shia, your prince of princes, is betrothed to his goth, Mia Goth, and your love for him shall be forever scorned.
"According to one source, the couple was grabbing groceries at Gelson's earlier this month when LaBeouf, 29, told the cashier that they were set to get married," states US Weekly. "The onlooker tells Us that Goth sported a large diamond ring on her engagement finger."
Also:
...In February, the former Disney star referred to Goth as his fiancée during his live-stream performance art project #Elevate, for which he spent 24 hours riding an elevator.

A rep for the actor did not respond to Us Weekly's request for comment.
You okay, honey? Need to sit down for a sec?
---
Uh...huh.
---
And here's a SHORT clip of Emma Watson beatboxing while I freestyle about #HeForShe, if you only have 3 minutes. This was so fun.

Posted by Lin-Manuel Miranda on Thursday, March 17, 2016
I refuse to watch this video until I win the Hamilton lottery, but maybe you will like it. [Billboard]

---
---
Images via Getty and Instagram.