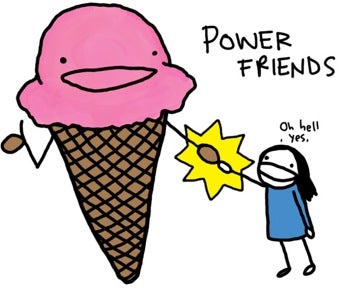 This weekend, we went back in time with Teen Magazine, discussed wedding videos and divorce parties, tried to make sense of Victoria Beckham's new do, questioned the strange world of reality television, and tried to put an end to Cankles.
The open threads from Friday and Saturday will be open until tomorrow morning- feel free to hang out and fight the Sunday night blues. Here's a song to get you started:





Thanks for another lovely weekend!
[Image via Natalie Dee.]